Starr Wines Menu and Delivery in New York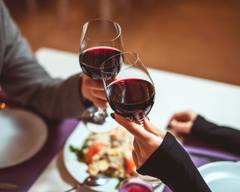 Location and hours
321 Starr St G2, Brooklyn, NY 11237
Every Day
1:00 PM - 9:45 PM
Starr Wines
5.0 (88 ratings) • Alcohol • $$
  •  
More info
321 Starr St G2, Brooklyn, NY 11237
Enter your address above to see fees, and delivery + pickup estimates.
Picked for you

Niepoort, Nat Cool Branco Vinho Verde liter (12.5% ABV)

Laurent Lebled, On Est Su l' Sable

La Gritona, Tequila Reposado, 750ml

Red Wines

Barone Cornacchia, Montepulciano d'Abruzzo 750mL wine (14% ABV)

Sierra de Tolono, Rioja Tempranillo, 750mL wine (13.5% ABV)

Via Revolucionaria, Bonarda Pura

Domaine Tatsis, Macedonia Limnio

Castell'In Villa, Chianti Classico

François Baur, Pinot Noir (13% ABV)

Laurent Lebled, On Est Su l' Sable

Prima Piuma, Piemonte Lino

Lopez de Heredia, Viña Cubillo Rioja Crianza (2014)

Gen del Alma, Malbec Pinot Noir Jijiji Tupungato

Domaine Tatsis Goumenissa (2009)

Los Bermejos, Listan Negro

Black Lamb, Negociant Claret

Bénédicte et Stéphane Tissot, Arbois Poulsard DD

Masseira Case Rosse, In Quieto

4 Monos, GR-10 Tinto 2019

Altura IGT Isola del Giglio Rosso Saverio

Tentenublo, Custero Rioja

Domaine Les 4 Vents, Crozes-Hermitage Les Pitchounettes Rouge

Marchesi Falletti, Barolo 2016

Ruth Lewandowski, L. Stone California Red

Fabien Jouves, Les Escures Malbec

Matthiasson, Napa Valley Cabernet Sauvignon

Frenchtown Farms, Cotillion North Yuba Red

Emme Wines, "Olivia" Valdiguie Redwood Valley, CA

Domaine Economou, Mirabello 2015

Montesissa Emilio, Rio Fratta 2018

Andrea Scovero, il Clown 2017

Lamoresca, Nerocapitano Frappato

Margins Wine, Santa Clara Valley Counoise

Domaine Des Lampyres, Contra Attaque Rouge 2021

Cascina Luisin, Paolin Barbaresco 2017

Chateau de la Maltroye, Santenay 1er Cru La Comme 2016

Cacique Maravilla, Pipeño Pais Secano Interior Yumbel 1l

Sky Vineyards, Sky Syrah Mt. Veeder 2015

Paolo Bea, Montefalco Rosso Riserva, Vigneto Pipparello 2017

Romeo del Castello, Etna Rosso Allegracore

Domaine de Saint Pierre, Le Dos d'Chat Trousseau des Corvees 1.5L

Fabio Gea, Notu Seguiva Le Gocce D'Acqua Barbaresco 2017

Marcel Richaud, Terre D'Aigles Cotes du Rhone

Claus Preisinger, Blaufrankisch Kalkstein

Jean-Yves Peron, i Vicini Barbera

Bloomer Creek, Cab Franc/Merlot

Domaine Thillardon, Chenas Vibrations

Domaine Magdalena, Cabernet Sauvignon Red Mountain Estate 2018

Laura Lorenzo, Daterra Viticultores Azos A Galga

Roberto Henriquez, Santa Cruz de Coya

Yann Bertrand, Julianes 100%

Domaine Faiveley, Mercurey Les Mauvarennes

Bodega Vettones Cebreros, Manliana

D. Marioni, Merlo California Red

Fuso, CALX Primitivo Puglia

Vigneti Massa, Terra Rosso

Jean-Yres Peron, Ivicini Grigolio

Les Foulards Rouges, Octobre Magnum

Zaro Pivol, Refosk Istra Red

Nicolas Carmarans, Maximus

Adega Sernande, Leyron Tinto

Sanguineto, Montepulciano

Holger Koch, Kaiserstuhl Spatburgunder

Domaine de l'Ecu, 'Love & Grapes' Nobis Syrah

Calabretta, Cala Cala Vino Rosso

Myrco Tepus, Le Grand Adret

Margins Wine, Neutral Oak Hotel

Il Cancelliere, Vendemmia

Pasini San Giovanni, Il Valtenesi

White Wines

Echeverria, Chardonnay No Es Pituko

La Distesa, Verdicchio Terre Silvate

Roagna, Langhe Bianco (12% ABV)

Domaine Dominique Gruhier, Bourgogne Tonnerre Blanc (13% ABV)

Gaspard, Sauvignon Blanc (12% ABV)

Niepoort, Nat Cool Branco Vinho Verde liter (12.5% ABV)

Benito Santos, Rías Baixas Albariño Igrexario de Saiar

Escandalo, Semillon, Valle del Colchagua

Sergio Drago, Terre Siciliane Catarratto

Esmeralda Garcia, Sant Yuste

Jo Landron, La Louvetrie Muscadet

Domaine Philippe Tessier, Les Sables Cour-Cheverny

Balea, Unfiltered Txakoli

Montenidoli Vernaccia di San Gimignano

Valerie Forgues, Touraine Sauvignon

Cascina Degli Ulivi, Filagnotti 2016

Falkenstein Niedermennige Herrenberg Weissburgunder

Domaine de Montille Bourgogne Le Clos du Chateau

Simon di Brazzan, Pinot Grigio

Famille Paquet, Saint-Veran Les Terres Noir

Bodega Gil Berzal, Alto de la Huesera, Recoveco

Orsi Vigneto San Vito, Colli Bolognesi Posca Bianco NV

Domaine Tetta Japan, Chardonnay Perlant Diversite

Hager Matthias, Gruner Veltliner Mollands

Oltretorronte Timorasso Colli Tortonesi

Koutsogiannopoulos Santorini

Luigi Baudana, Langhe Bianco Dragon

Frenchtown Farms, The Pearl Thief North Yuba White Blend

Domaine Economou, Sitia white 2015

American Wine Project, Antipodes Frontenac Gris

Josef Totter, Souvignier Gris 'Severin'

Bauer 'Hollotrio' Gruner Veltliner Orange 1L

Hager Matthias, Gruner Veltliner Urgestein Natural

Controvento, Moby D*ck Bianco

La Torretta, Lazio Bianco

Terpin, Sialis Sivi Bianco

Domaine Cheveau, Les Pouliches

Matassa, Coume De L'Olla VDF Blanc

Matassa, Cuvée Marguerite VDF Blanc

Domaine Dominique Gallois, Bourgogne Chardonnay 2017

Bodegas Gratias, Sol Tardana

Domaine des Rouges Queues, Santenay Blanc 1.5L

Domaine de Saint Pierre, Le Dos d'Chat Chardonnay

Frank Cornelissen, Munjebel Terre Siciliane Bianco

Weingut Werlitsch, Ex Vero II Steirerland White

Falkenstein, Niedermenniger Herrenberg Riesling Kabinett

Gil Berzal, Buscando el Paraiso

Laura Lorenzo Darreta Viticultores, Portela Do Vento Blanco

Cyrille Sevin, La Quadrature du Blanc

Gregory Guillaume, Los Coulego

Bruno Barwise, Night Moves Blanc de Noir

Beck-Hartweg, Dambach La Ville Riesling

Terracanta, Sfuso d'Anfora 3L box

Cyclic, Swallows Parellada

Alta Marfa, Wee Chef Chardonnay

Domaine Mirabel Charmis, Marsanne IGP Ardeche

Collecapretta, Pigro delle Sorbe

Fichet Auxey-Duresses Blanc

Falkenstein, Krettnacher Euchariusberg Kabinett AP 12

Nicolas Jacob, Les Chazau

Domaine des Buis , Anneea Foin, Anneea Rien

Pierre Arnold, Mon Tresor

Radoar Dolomiti, Muller Thurgau

Rose Wines

The Austin Winery, Pink Salt Can

Controvento, Primatraccia Rosato

Anders Frederik Steen, Lovers Dance on Caring Feat

Falkenstein, Niedermenniger Herrenburg Rose Trocken AP 23

Cipolla Passofonduto, Occhioo di Sale Rosato

Anders Frederick Steen, Lover's Dance

Orange Wines

Ruth Lewandowski, Tatto California White

Tenuta Vincenzo Nardone, FxF Yellow

Paolo Bea, Arboreus Umbria Bianco Trebbiano Spoletino 2015

Klanjscek, Riesling Italico 2019

Zaro Pivol, Malvazija Maserato

Microbodega del Alumbro, Berretes

Adega Sernande, So What !!!

Fongoli, La Palmetta Grechetto

Les Lunes Wine, Populis Macerated Chardonnay

Sparkling Wines

Sorelle Bronca, Modì Prosecco Brut Treviso (11% ABV)

François Baur, Crémant d'Alsace (NV) (12.5% ABV)

Pol-Roger Champagnes 2012

Saetti, Rosso Viola Lambrusco

Agnès & René Mosse, Moussamoussettes Sparkling Rosé

Champagne Andre Heucq, Champagne Brut Nature Héritage

Lassen, Traditional Cider, Newtown Pippin 2020

Casa Belfi Frizzante Rosso

Domaine Bertie-Delatte, Decibels

Pol R0GER, Winston Churchill Champagne 2013

Serps, "Lord" pet-nat cider

Sherry and Vermouth

Bodegas Valdespino, En Rama Manzanilla (NV), 375mL sherry and vermouth (15% ABV)

Bordiga, Vermut Bianco 750ml

Maiden II, Nocturne Vin Amer

Bodegas Valdespino, Fino Dry Sherry Inocente Single Vineyard Jerez-Xérès-Sherry (NV) 750 ml

Primitivo Quiles Vermouth

Brooklyn Kura Junmai Ginjo # 14375ml

Gin

Greenhook Ginsmiths American Dry Gin

Askur Yggdrasil 45, London Dry Gin 1L

Suncliffe Arizona Dry Gin

Matchbook Distilling A Land of Muses Gin

Isolation Proof, Mushrooms GIN

Vodka

Helix Vodka, Vodka , Liter vodka (40% ABV)

Sake

Kamoizumi "Nigori Ginjo" (18.1% ABV)

Brooklyn Kura "Blue Door" Junmai Genshu Nama Sake 750ml

Other

Vittone, Original Fernet, 750mL other (40% ABV)

Faccia Brutto Spirit, Fernet Pianta (NV) (35% ABV)

Artigiano Giuseppe Castelli, Nebbiolina Grappa

Hunter Moon, Immature Brandy

High Wire Distilling Co., Southern Amaro Liqueur

Marolo, Grappa Dedicata al Padre

Marolo, Milla Grappa & Camomile Liqueur 375ml

Rovero, Americano Aperitivo

Matchbook Distilling, Fortis & Regia Brandy

Frapin VSOP GC Cognac 700ml

Chartreuse Vegetal Elixir

Ritual Sister Pineapple Spirit 750ml

Ritual Sister, Pineapple Spirit 100ml

Freimeister Kollektiv, Rhabarber 960, Rhubarb Liqueur

Freimeister Kollektiv, Stonsdorfer, 031, Herbal Bitter Liqueur

Forthave Spirit, Red Aperitivo 750ml

Anders Frederik Steen, The Brighter Cider of Live

Vino Amaro 750ml Mithradates, Spirit Forthave

Varnelli, Amaro Dell' Erborista 1L

Matchbook Distilling, Metamodernity Bourbon

Matchbook Distilling, Wallflower White Run

Whiskey

Cardinal Spirit, Straight Rye Whiskey, 750mL whiskey (45% ABV)

West Cork Distillers, Bourbon Cask Blended Irish Whiskey, 750mL whiskey (40% ABV)

Van Brunt Stillhouse, Bourbon (42% ABV)

Pinhook, "Rye Munny" Kentucky Straight Rye Whiskey Perfect Proof

Akashi, White Oak Japanese Blended Whisky

Garrison Brothers, Texas Straight Bourbon

GlenAllachie 12 Year Speyside Single Malt Scotch

Flatlander, Aleppo Pepper Whiskey

Barrell Whiskey, Infinite Barrel Project Cask Strength American Whiskey

Cieck, Erbaluce di Caluso Tradizione

Few Spirit, Immortal Tea Rye Whiskey

Tequila and Mezcal

Madre Mezcal, Espadin y Cuixe Artesanal 100% Agave 200ML

Madre Mezcl, Espadin y Cuixe Artesanal 100% Agave 750 ml

Rejon, Tequila Reposado (NV)

La Gritona, Tequila Reposado, 750ml

Fuenteseca Riserva 7 Year Anejo Tequila

Mazot, Sierra Sonora Tuna-Prickly Pear

PM Spirïts, Tequila Blanco

Libelula, Tequila Joven 1L

Canned Cocktail

Wandering Barman, Fomo Handcrafted Vodka, 100mL canned cocktail (20% ABV)

St. Agrestis, Negroni Bag in Box 1.75L

Wandering Barman, La Niña Margarita 100ml

Madre, Desert Water, Mushroom, Sage, Honey

Tip Top, Expresso Martini

Madre Mezcal's, Desert Water, Grapefruit & Yerba Santa

Rum

Hamilton Ministry of Rum, White Stache Rum

Denizen, Vatted Dark Rum 100 Proof

Accessories

Japanese Jigger, 1/2oz x 3/4oz

Japanese Jigger, 1/2oz x 1oz

Packs
Frequently asked questions
Can I order Starr Wines delivery in New York with Uber Eats?
Yes. Starr Wines delivery is available on Uber Eats in New York.
Is Starr Wines delivery available near me?
Enter your address to see if Starr Wines delivery is available to your location in New York.
How do I order Starr Wines delivery online in New York?
There are 2 ways to place an order on Uber Eats: on the app or online using the Uber Eats website. After you've looked over the Starr Wines menu, simply choose the items you'd like to order and add them to your cart. Next, you'll be able to review, place, and track your order.
Where can I find Starr Wines online menu prices?
View upfront pricing information for the various items offered by Starr Wines here on this page.
How do I get free delivery on my Starr Wines order?
To save money on the delivery, consider getting an Uber One membership, if available in your area, as one of its perks is a $0 Delivery Fee on select orders.
How do I pay for my Starr Wines order?
Payment is handled via your Uber Eats account.
What's the best thing to order for Starr Wines delivery in New York?
If you're in need of some suggestions for your Starr Wines order, check out the items showcased in "Picked for you" on this page.