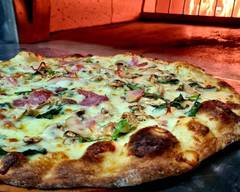 Location and hours
5ta Calle Pte No. 2-7 Santa Tecla. Una Cuadra Al Oriente De Colegio Santa Cecilia., San Salvador, Santa Tecla CP 1101
Sunday
12:00 PM - 09:00 PM
Menú
Monday - Friday
12:00 PM - 01:30 PM
Menú
06:00 PM - 09:00 PM
Menú
Saturday
12:00 PM - 09:00 PM
Menú
Pizzería La Clásica Santa Tecla
4.7 (75 ratings) • Pizza • $$
  •  
More info
5ta Calle Pte No. 2-7 Santa Tecla. Una Cuadra Al Oriente De Colegio Santa Cecilia., San Salvador, Santa Tecla CP 1101
Tap for hours, info, and more
Enter your address above to see fees, and delivery + pickup estimates.
Picked for you

Pizzas Especialidades 🍕🍕

Entradas

7 Unidades de Nuditos de ajo y salsa.

7 Unidades de Pan con ajo y 3 quesos.

Pizzas Clásicas

Tamaño de 16" de 8 porciones Salsa de tomate, mucho pepperoni y mozzarella.

Tamaño 16" de 8 porciones , Salsa de tomate y queso.

Pizzas Vegetarianas

Pizzas Chicago

Pizzas Detroit

Combos

Bebidas

Postres

El postre italiano por excelencia.