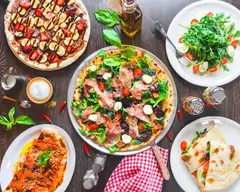 Location and hours
48 Main St, Seymour, CT 06483
Sunday
2:00 PM - 8:30 PM
Monday
Closed
Tuesday - Saturday
11:00 AM - 9:00 PM
Zois Pizza Palace
48 Main St, Seymour, CT 06483
Grinders (10" Rolls)

Include cheese and tomato sauce.

Include cheese and tomato sauce.

include cheese and tomato sauce.

Include cheese and tomato sauce.

Include cheese, lettuce, tomato, and oil and vinegar.

Lettuce, tomato, bleu cheese or ranch.

Include cheese, lettuce, tomato, and oil and vinegar.

Include cheese, lettuce, tomato, and oil and vinegar.

Include cheese, lettuce, tomato, and oil and vinegar.

Include cheese and tomato sauce.

Include cheese, lettuce, tomato, and oil and vinegar.

Include cheese, lettuce, tomato, and oil and vinegar.

Includes cheese and tomato sauce

Pizza

Appetizers

with a side of marinara sauce

Buffalo, BBQ or teriyaki (bleu cheese & celery with buffalo only).

Buttery bread that is topped with garlic.

served with honey mustard, BBQ, or Z-dip (HM/BBQ combo)

Salads

Specialty Pizza

Calzones

Baked Dishes

Desserts

Beverages

Trays
5-Star Reviews
Hear from people who love this spot
---
---
---
---
---
Zois truly exceeded my expectations. Pure perfection that's worth every single penny!
---
fresh ingredients. always delicious 😋
---
The pizza is the best in the valley !
---
---
---
it was a gift but my parents loved it!
---
wonderful pie. fresh ingredients.
---
---
It's a hybrid style, however, it's amazing!
---
Literally a life-saver zoi's pizza was.. delivered in the nick of time