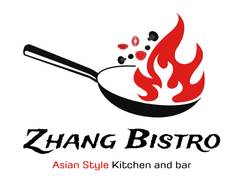 Location and hours
1141 Decatur Street, New Orleans, LA 70116
Sunday
12:00 PM - 10:00 PM
Menu
11:30 AM - 3:00 PM
Lunch Menu
Monday - Tuesday
11:30 AM - 10:00 PM
Menu
11:30 AM - 3:00 PM
Lunch Menu
Wednesday
Closed
Thursday
11:30 AM - 10:00 PM
Menu
11:30 AM - 3:00 PM
Lunch Menu
Friday - Saturday
11:30 AM - 11:00 PM
Menu
11:30 AM - 3:00 PM
Lunch Menu
Delivery
35–50 min • $0.49
Buy 1, Get 1 Free

Wheat wrapped filled with pork, carrots, cabbage, with sweet chili sauce.

Picked for you

T3. Pad Thai Noodle

Rice noodles stir-fried in a tangy tamarind sauce with egg, tofu, sweet radish, bean sprouts, spring onion, topped with ground peanuts. Served with one bowl of steamed jasmine white rice or fried rice for additional charges.

Wide rice noodles seasoned with a blend of soy sauces and stir-fried with Thai basil, baby corn, carrot, bamboo, and bell pepper. Served with one bowl of steamed jasmine white rice or fried rice for additional charges.

Tofu, bamboo, and scallions in a tangy spicy broth served with crispy wonton.

Shrimp-filled wontons served in a clear savory broth with bok choy and carrot.

Appetizers

Buttery flatbread and red curry sauce.

Combine the pork, ginger, garlic, green onion, soy sauce, sesame oil, egg, and cabbage with rice wrapper, and served with dumpling sauce.

Wheat wrapper filled with carrots, cabbage, bamboo shoots, and bean thread noodles fried crispy and served with homemade sweet chili sauce.

Combine the pork, ginger, garlic, green onion, soy sauce, sesame oil, egg, and cabbage with rice wrapper, and served with dumpling sauce.

Rice pepper wrapper filled with chicken, lettuce, carrots, Thai basil, served with a taste of hoisin peanut sauce.

Wheat wrapped filled with pork, carrots, cabbage, with sweet chili sauce.

Marinated chicken wings fried crispy with salt, pepper, basil, onion, and jalapeño.

Fresh cucumber with sesame seed and slightly spicy crunchy garlic chili sauce.

Ginger and garlic shrimp, water chestnuts, and a soy sauce mixture. Served with flour wrapper.

Roast duck with green onion, cucumber, and hoisin sauce with bun.

Fresh cucumber with sesame seed and slightly spicy crunchy garlic, chili sauce.

Crispy shrimp with homemade sweet chili sauce.

Stream shrimp-wrapped wonton with chili crunch on top.

Signatures

Thai Classics

Chinese Classics

Veggies

Fried Rice

Soup

Sweets

Sides & Extra

Drinks

Small Bites

Chef Recommended

Desserts

Appetizers (Gluten-Free)

Soup (Gluten Free)

Entrees (Gluten-Free)

Appetizers (Vegan)

Soup (Vegan)

Side Order (Vegan)

Entrees (Vegan)
5-Star Reviews
Hear from people who love this spot
Zhang Bistro provides tasty dishes, large portions, and consistently good quality. Definitely my go-to for comfort food!
---
So fresh and light! I've never had Pad Thai that wasn't heavy with oil. This was great.
---
The best Thai food. Must try their fried rice.
---
Delicious fresh spring rolls, fried rice, & Mongolian Beef!
---
The hot & sour soup is the best in town!
---
A bit pricey but quality and taste of food was awesome
---
it's my favorite stop on Decatur to eat! Tasty & not too hard on my pockets!
---
The quality of the food is excellent.
---
The food is flavorful and seasoning is always perfect. Always arrived piping hot!
---
one of the best Chinese Restaurant near tulane
---
Best Chinese delivery food in Nola that I've found
---
Always hot and delicious!
---
We love the variety of choices, the expansive menu, and the flavorful food!
---
---
The food is consistently great.
---
I get consistently great food, dining in or take out. Love this place ❤️
---
The nicest tom yum soup I've had, huge shrimp, great spice levels
---
I enjoy the sticky rice with mango.
---
---
super fast delivery and good food when it was late and I was super hungry!!!
---
Great food and attention to detail when packing to go orders.
---
---
---