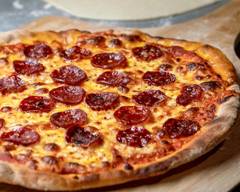 Location and hours
4406 53rd Avenue East, Bradenton, FL 34203
Sunday
Closed
Monday - Saturday
11:00 AM - 8:30 PM
Menu
11:00 AM - 3:00 PM
Lunch Special
Vacci Pizza + Cucina
Closed • Available Monday 11:00 AM
Picked for you

Appetizers

Salads

Soups

white beans, garlic
tomato, broth, pecorino

sausage, garlic, tomato
broth, pecorino

Old School Favorites

chicken, capers, garlic, over linguine

baked w/ tomato sauce, mozz, over linguine

Chicken, mushrooms, basil, marsala, over bowtie

Pasta

Sandwiches

Pizza
5-Star Reviews
Hear from people who love this spot
The best food and the best prices
---
---
best pizza in the area by far
---
I have been trying to find a decent New York style pizza in Sarasota and Bradenton for years and this is one of the best I've had.
---
Ordered 1/2 pepperoni 1/2 cheese pizza. Delicious and the kids really loved it! I prefer the white pizza but pepperoni and cheese is a family favorite. Sauce is very good and flavorful. Excellent crust too.
---
---
Pizza was absolutely excellent!