Truegreens Menu and Delivery in San Antonio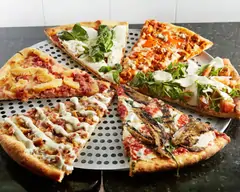 Location and hours
101 East Carson Street, San Antonio, TX 78208
Every Day
11:30 AM - 3:00 AM
Truegreens
Enter your address above to see fees, and delivery + pickup estimates.
In The Zone Calzone - Calzone

Mushrooms, tomatoes, green peppers, onions, spinach, and broccoli.

Stuffed with buffalo chicken and gooey mozzarella cheese.

Spinach Chicken Alfredo Calzone

The classic ham and pineapple combination.

In The Zone Calzone - Paninis

Sandwich filled with chicken, cheese, lettuce, and tomato. Finished on the panini press for an irresistible crunch.

Roast Beef & Cheese Panini

In The Zone Calzone - Appetizers

Zucchini sticks dipped in an egg mixture with bread crumbs, parmesan cheese, baking powder, salt, and fried until golden brown.

Our delicious French fries are deep-fried 'till golden brown, with a crunchy exterior and a light fluffy interior. Seasoned to perfection.

Fried Avocado Slices (5 pcs)

Garlic Bread Sticks with Ranch

Served with dipping sauce.

Garlic bread and topped with mozzarella cheese.

Delicious chicken tenders.

Pepperoni Cheese Breadsticks

Fresh hand-breaded mushrooms and deep-fried to a golden brown color.

Roll stuffed with spinach and mozzarella.

Mozzarella Sticks (6 pcs)

Served with dipping sauce.

Savory goodness lies inside each of these crunchy wheat flour wrappings.

Crispy onion slices deep-fried until golden-brown.

Pickles coated with flour, Italian seasoning, garlic powder, salt and pepper, and deep-fried for a perfect snack.

Bread, herb seasoning, and baked to perfection. Melts in your mouth and arouses the taste buds.

Mac & Cheese Bites (10 pcs)

In The Zone Calzone - Desserts

Classic new york cheesecake with a creamy satiny texture.

Classic cheesecake with a rich, dense, smooth, and creamy consistency topped with a delicious strawberry.

Moist cake and spiced with cinnamon and frosted with cream cheese frosting.

Served with an airy and light sponge.

A rich and sweet dessert pastry made of layers of filo filled with chopped nuts and covered in honey.

A delicious coffee-flavored Italian dessert. Ladyfingers dipped in coffee, layered with a whipped mixture of eggs, sugar, and mascarpone cheese, and flavored with cocoa.

In The Zone Calzone - Beverages

Nothing like a cold soda to go with your pizza.
Frequently asked questions
Can I order Truegreens delivery in San Antonio with Uber Eats?
Yes. Truegreens delivery is available on Uber Eats in San Antonio.
Is Truegreens delivery available near me?
Truegreens delivery might not be available everywhere in San Antonio, so enter your address to see if it's available near you.
How do I order Truegreens delivery online in San Antonio?
There are 2 ways to place an order on Uber Eats: on the app or online using the Uber Eats website. After you've looked over the Truegreens menu, simply choose the items you'd like to order and add them to your cart. Next, you'll be able to review, place, and track your order.
What's the best thing to order for Truegreens delivery in San Antonio?
What's best at Truegreens is totally up to you and your personal preference. If you're in need of some inspiration, consider trying one of the items featured in "Picked for you."
How do I get $0 Delivery Fee at Truegreens in San Antonio?
The Delivery Fees may vary depending on a number of factors, like your location. Enter your San Antonio address to see the current Delivery Fee. You can also explore the Uber Eats membership and subscription options available in your area to see if you can save money on Truegreens delivery with $0 Delivery Fee on select orders.