Sushi Hero Menu and Delivery in London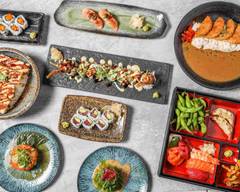 Location and hours
253 Ewell Road Surbiton Kt6 7aa,
Sunday - Monday
Closed
Tuesday - Saturday
12:00 PM - 02:00 PM
Menu
05:00 PM - 09:30 PM
Menu
Picked for you

Appetiser

Chicken Yakitori 3 Pieces

Vegetable Gyoza 5 Pieces

Rice Bowl Dishes

Pumpkin Katsu Curry   

Tofu Teriyaki

Special Rolls

Sushi Boxes

The Vegetarian

Inside Out Roll

Vegetarian Roll

Hosomaki

Cucumber Hosomaki

Avocado Hosomaki

Nigiri

Tofu Nigiri

Sashimi

Noodle Dishes

Veg Tempura Udon

Sides

Miso Soup

Steamed Rice

Japanese Pickles   

Curry Sauce
Sushi Hero has a FHRS rating of 5. This information was updated on 23/05/2022. The current rating is on their page on the FSA Website. Allergies, intolerances and dietary requirements: Before ordering, please contact the restaurant directly and ask to speak to a member of staff who can assist if you require information about ingredients and help cater for your needs. Adults need around 2000 kcal a day.