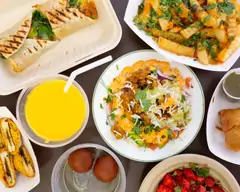 Location and hours
1001 Massachusetts Ave, Cambridge, MA 02138-5301
Sunday
12:00 PM - 3:00 PM
Menu
4:55 PM - 8:45 PM
Menu
Monday - Saturday
11:00 AM - 3:00 PM
Menu
4:55 PM - 9:40 PM
Menu
Singh's Dhaba Indian Tiffin & Thali
Closed • Available at 11:00 AM
Delivery
35–50 min • $0.49
Lunch Combo(Thali/Tiffin)

Hot Appetizers (Indian Street Snacks)

Singh's fritters are made with fresh Onion and potato mixed w/spices dipped in a gram flour batter and fried to perfection.

Singh's homemade pastries stuffed with mushrooms potatoes & peas.

Aloo Tikki

Traditional potato and green pea patties, seasoned with ginger, garlic, cumin, and coriander.


Paneer Pakora (4 pcs)

Homemade cheese fritters stuffed with our vibrant mint chutney.

Classic Indian cauliflower fritters, spiced with ginger, cumin, and coriander. Dipped in a light chickpea flour batter and fried to perfection.

Bone-in chicken wings tossed in our spicy and sweet chili sauce with peppers and onions.

Cold Appetizers (Indian Street Snacks)

Classic cold Indian street snack lentil fritters dipped in seasoned yogurt and topped with chutney.

Singh's Kebabs

Tandoori Chicken

The quintessential bone-in chicken pieces marinated in yogurt, ginger, garlic, lemon, and spices, cooked to perfection. Kebabs are served with a side salad and basmati rice.

Paneer Tikka Kebab

Paneer cubes marinated in yogurt, ginger, and Singh's signature blend of herbs and spices. Kebabs are served with a side salad and basmati rice.

Kali Mirch Ke Tikka

Our most famous kebab, succulent, boneless chicken thighs dipped in cream, yogurt, and cracked black pepper marinade cooked in the tandoor. Kebabs are served with a side salad and basmati rice.

Chicken Tikka Kebab

Grilled juicy chicken breast marinated in yogurt and Singh's signature blend of herbs and spices. Kebabs are served with a side salad and basmati rice.

Tail On shrimps marinated with yogurt, herbs and a secret blend of spices cooked in Tandoor.


Singh's Non-Vegetarian Speciality

Chef's special preparation of traditional Punjabi style creamy spinach simmered with herbs, garlic, and spices. Entrees served with a side of basmati rice.

The quintessential tomato and cream-based curry seasoned with Singh's blend of spices and specifically marinated meat for the ultimate pairing. Entrees served with a side of basmati rice.

Butter Chicken

Shredded tandoori chicken, simmered in Singh's famous tikka masala sauce with nuts, raisins, herbs, and spices. Entrees served with a side of basmati rice.

North-Indian style stir-fried basmati rice with Chicken, spices, herbs, nuts, golden raisins, and fried onions. Served with cucumber raita. Entrees served with a side of basmati rice.

Singh's Vegetarian Speciality

Breads

Sides

Desserts

Drinks
5-Star Reviews
Hear from people who love this spot
---
---
---
---
Food was fresh and great to taste
---
---
best Indian I've had in a while
---
Only good Indian restaurant in the Boston area, I recommend it to every friend in and out of town
---
The food is great and tasty
---
Malabar Parathas were so good!
---
The only good Indian food in Cambridge
---
Dal Makhani was fantastic, took me back to my childhood. The Paneer Tadka was spicy and delicious! Naans were buttery, soft with a slight crunch! 10/10
---
---
---
---
Authentic Indian in the heart of Cambridge!
---
The best I've found in the city!
---
The best! - Coming from an Indian 10/10
---
---
Excellent food quality and service
---
---
Best Indian food I've had