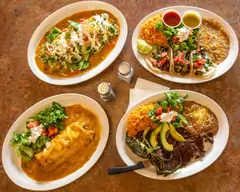 Location and hours
17037 N 59th Ave, Glendale, AZ 85020
Sunday
11:00 AM - 8:30 PM
Menu
11:00 AM - 8:30 PM
Soup Special
Monday - Friday
11:00 AM - 8:30 PM
Menu
11:00 AM - 3:00 PM
Lunch Menu
Saturday
11:00 AM - 8:30 PM
Menu
11:00 AM - 8:30 PM
Soup Special
PoPo's Fiesta del Sol - Glendale
17037 N 59th Ave, Glendale, AZ 85020
Delivery
Too far to deliver
Pickup
25–35 min • 30.4 mi
5-Star Reviews
Hear from people who love this spot
JM
Awesome mini chimis, the guac is always fresh too.
---
BE
---
AG
---
CP
---
MN
Chimis were Soo good. Guacamole and jalapeno cream cheese are Fire . Spinach dip and flour tortilla chips were amazing.
---
CS
---
SA
Yummy food, great presentation!
---
VM
---
KJ
---
TD
We've eaten at PoPo's in Glendale and the one in Phoenix. Glendale is definitely better, they pay attention to the smallest details and don't forget things like tortillas, jalapeno cr. cheese, guacamole, etc. Very good, we'll definitely order from them again.
---
JH
---
GG
PoPo's never disappoints! Consistently great
---
NS
Popo's isn't a chain restaurant, it's family owned and their original restaurant is down on 67th Ave & Indian School. Their food is fresh and authentic. Their homemade chips are exceptional!
---
AB
---
GE
Thank you for the perfect order!
---
AD
---
SN
---
ML
love the chimis and enchiladas. when the rice and beans are good they are delicious.
---
SK
best Mexican food in Arizona!