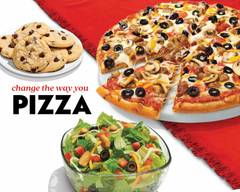 Location and hours
9367 Se 82nd Ave, Happy Valley, OR 97086
Papa Murphy's (9367 SE 82nd Ave)
Enter your address above to see fees, and delivery + pickup estimates.
Of the 32 things on the menu at this evening go-to, the Pepperoni is one of the most ordered and the Hawaiian and the Murphy's Combo are two of the items most commonly ordered together. • $ • Pizza
Nutrition Information:visit papamurphys.com/nutrition; 2,000 calories a day is used for general nutrition advice, but calorie needs vary. Nutritional information is based on Papa Murphy's standardized recipes using information provided by our suppliers and the USDA as well as industry standard software; however, variations may occur depending on the particular supplier, product assembly per restaurant, region, substitutions of ingredients/standard topping combination, distribution and other factors. Product formulations may change periodically. Ingredients may change based on availability, season and substitutions. Except for limited time offerings and/or test market items, menu products as of this posting are included on this page.Please be aware that during normal operations ingredients may come in direct contact with shared preparation areas, equipment, utensils, and instances of contact with allergen containing ingredients, such as gluten or dairy. Papa Murphy's International, its franchisees and team members do not assume responsibility for a particular sensitivity and/or allergy to any food provided from our stores.