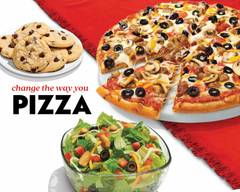 Papa Murphy's (4320 Elverta Road Suite 1)
View delivery time and booking fee.
Location and hours
Sunday - Thursday
11:00 AM - 08:00 PM
Friday - Saturday
11:00 AM - 09:00 PM
This is among the 3 most popular places for Pizza delivery in Antelope on Uber Eats. Wish you could ask someone what's best here? The Papa's All Meat is one of the the most popular items of the 30 things on the menu and the 2 Liter Pepsi® Product and the Papa's All Meat are two of the items most commonly ordered together at this afternoon...
Show more
This is among the 3 most popular places for Pizza delivery in Antelope on Uber Eats. Wish you could ask someone what's best here? The Papa's All Meat is one of the the most popular items of the 30 things on the menu and the 2 Liter Pepsi® Product and the Papa's All Meat are two of the items most commonly ordered together at this afternoon go-to. • ¢ •
Pizza
4320 Elverta Road Suite 1, Antelope, CA 95843 • More
Picked for you

Papa's All Meat - Baking Required

Chicken Bacon Stuffed - Baking Required

Chicago-Style Stuffed - Baking Required

The Papa's Perfect - Baking Required

Murphy's Combo - Baking Required

Classics & Specials

Pepperoni - Baking Required

Hawaiian - Baking Required

The Papa's Perfect - Baking Required

Signature Pizzas

Murphy's Combo - Baking Required

Chicken Garlic - Baking Required

Papa's All Meat - Baking Required

Gourmet Delite® Pizzas

Chicken Bacon Artichoke - Baking Required

Herb Chicken Mediterranean - Baking Required

Gourmet Vegetarian - Baking Required

Crustless Pizzas - Keto Friendly (KF)

Create Your Own Crustless (Keto Friendly) - Baking Required

Cowboy (Keto Friendly) - Baking Required

Papa's All Meat (Keto Friendly) - Baking Required

Papa's Favorite (Keto Friendly) - Baking Required

Chicken Bacon Artichoke (Keto Friendly) - Baking Required

Gourmet Vegetarian (Keto Friendly) - Baking Required

Stuffed Pizzas

5-Meat Stuffed - Baking Required

Chicago-Style Stuffed - Baking Required

Chicken Bacon Stuffed - Baking Required

Create Your Own Pizza

Create Your Own - Baking Required

Salads

Sides & Desserts

Scratch-made 5-Cheese Bread - Baking Required

Mini Murph® Pepperoni - Baking Required

Mini Murph® Cheese - Baking Required

Chocolate Chip Cookie Dough - Baking Required

Cinnamon Wheel - Baking Required

S'mores Bars - Baking Required

Beverages