Papa John's - 2222 Shattuck Ave Menu and Delivery in Berkeley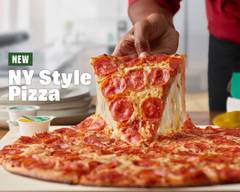 Location and hours
2222 Shattuck Ave, Berkeley, CA 94704
Sunday
10:00 AM - 11:40 PM
Monday - Thursday
09:30 AM - 11:40 PM
Friday
09:30 AM - 12:40 AM
Saturday
10:00 AM - 12:40 AM
Too far to deliver
Papa John's - 2222 Shattuck Ave
4.8 (100+ ratings) • Pizza • ¢
  •  
More info
2222 Shattuck Ave, Berkeley, CA 94704
Enter your address above to see fees, and delivery + pickup estimates.
Nice choice. You're looking at one of the hottest places for delivery in Berkeley and one of 3 most popular places for Pizza takeout. Wish you could ask someone what's popular here? The Meats is one of things that gets the most orders of the 50 items on the menu at this late at night go-to. • ¢ •
Pizza
 • 
Wings
 • 
Desserts
 • 
Sandwiches
Picked for you

Featured Selection

Parmesan Cheese-Crusted CYO Papadia

Epic Stuffed Crust CYO Pizza

Quick Picks

Pizza

Fresh Spinach & Tomato Alfredo

Pepperoni, Sausage, and Six Cheese

Papadias

Parmesan Crusted Papadias

Sides

Desserts

Drinks

Extras
2,000 calories a day is used for general nutrition advice, but calorie needs vary. Additional nutrition information available upon request. Please contact the restaurant. Click here for additional allergen information.