Papa John's (2089 North Highland Avenue, Suite D) Menu and Delivery in Jackson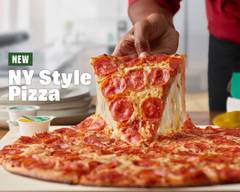 Location and hours
2089 North Highland Avenue , Suite D, JACKSON, TN 38305
Sunday
11:00 AM - 08:10 PM
Monday - Thursday
10:30 AM - 08:40 PM
Friday - Saturday
10:30 AM - 09:10 PM
Too far to deliver
Papa John's (2089 North Highland Avenue, Suite D)
4.6 (50+ ratings) • PIzza • ¢
  •  
More info
2089 North Highland Avenue , Suite D, JACKSON, TN 38305
Enter your address above to see fees, and delivery + pickup estimates.
If you like to do as the locals do, consider ordering from Papa John's, because it's particularly popular among Jackson locals. Of the 40 things on the menu at this evening go-to, the Meats is one of the most ordered and the Meats and the The Works are two of the items most commonly ordered together. • ¢ • PIzza
 • 
Italian
 • 
American
 • 
Sandwiches
Picked for you

Epic Stuffed Crust CYO Pizza

Featured Selection

Parmesan Cheese-Crusted CYO Papadia

Epic Stuffed Crust CYO Pizza

Quick Picks

Pizza

Fresh Spinach & Tomato Alfredo

Pepperoni, Sausage, and Six Cheese

Papadias

Parmesan Crusted Papadias

Sides

Desserts

Drinks

Extras
2,000 calories a day is used for general nutrition advice, but calorie needs vary. Additional nutrition information available upon request. Please contact the restaurant. Click here for additional allergen information.