Papa John's (109 E Second) Menu and Delivery in Edmond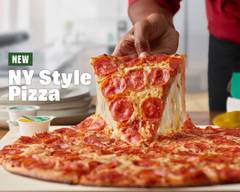 Location and hours
109 E 2nd St, Edmond, OK 73034
Sunday - Thursday
10:00 AM - 11:40 PM
Friday - Saturday
10:00 AM - 12:40 AM
Too far to deliver
Papa John's (109 E Second)
4.5 (145 ratings) • Pizza • ¢
  •  
More info
109 E 2nd St, Edmond, OK 73034
Enter your address above to see fees, and delivery + pickup estimates.
This is among the 3 most popular places for Pizza delivery in Edmond on Uber Eats. When in Edmond... Consider ordering from Papa John's, because it's particularly popular among locals. • ¢ •
Pizza
 • 
Wings
 • 
Desserts
 • 
Sandwiches
Picked for you

Featured Selection

Parmesan Cheese-Crusted CYO Papadia

Epic Stuffed Crust CYO Pizza

Quick Picks

Pizza

Fresh Spinach & Tomato Alfredo

Pepperoni, Sausage, and Six Cheese

Papadias

Parmesan Crusted Papadias

Sides

Desserts

Drinks

Extras
2,000 calories a day is used for general nutrition advice, but calorie needs vary. Additional nutrition information available upon request. Please contact the restaurant. Click here for additional allergen information.