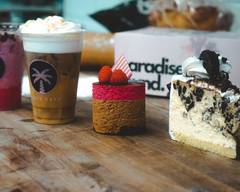 Oasis Cafe
  •  
4.7
(500+)
Location and hours
Sunday
07:30 AM - 11:59 PM
BAKERY
12:00 AM - 01:20 AM
BAKERY
10:30 AM - 11:59 PM
Food Menu
12:00 AM - 01:00 AM
Food Menu
10:30 AM - 04:00 PM
Brunch Menu New
Monday - Friday
07:30 AM - 11:59 PM
BAKERY
12:00 AM - 01:20 AM
BAKERY
10:30 AM - 11:59 PM
Food Menu
12:00 AM - 01:00 AM
Food Menu
Saturday
07:30 AM - 11:59 PM
BAKERY
12:00 AM - 01:20 AM
BAKERY
10:30 AM - 11:59 PM
Food Menu
12:00 AM - 01:00 AM
Food Menu
10:30 AM - 04:00 PM
Brunch Menu New
This spot is one of the most popular spots for Bakery delivery in Queens. In fact, it's one of the hottest spots on Uber Eats in the city. Wish you could ask someone what to order here? Of the 160 items on the menu at this late night go-to, the iced latte is one of the items that gets the most orders. • $ •
Bakery
 • 
Coffee and Tea
 • 
Cafe
196-30 Northern Blvd, Flushing, NY 11358 • More
Delivery • Pickup
Opens at 7:30 AM
---
Starters & Snacks

grilled shrimp, cucumber, mango, radish, chipotle mayo & fresh cilantro

Buttermilk Chicken Strips.

Prosciutto, salami, mortadella, dry apricots, breadsticks, Fig jam, assorted mixed cheeses

Fried Haloumi Cheese w/Yogurt Mint Dip.

Golden brown, crispy exterior, soft, gooey interior & a wonderfully savory flavor

Salads

Smoked Salmon Arugula Salad.

smoked salmon, fresh strawberries, arugula & strawberry vinaigrette.

Grilled & Pressed

Provolone cheese, salami, prosciutto, mortadella, arugula, homemade fig jam

Oven Pizza

Ricotta Cheese, Prosciutto, Arugula

Pepperoni & Spicy Honey Pizza.

Main Dishes

Bakery Snacks

Bougatsa is a very crispy pastry dessert filled with a velvety custard cream. Served warm sprinkled with icing sugar & cinnamon. Best served on its own for breakfast along a big cup of coffee. They're sooo good together.

A rich and buttery-soft roll, wrapped around just the right amount of cinnamon and brown sugar, and a golden top crust drizzled with a thin buttery glaze.

Light, flaky, real butter croissant dough wrapped around two chocolate batons creates a perfect balance that'll satisfy your sweet tooth and bring on a moment of bliss.

Flaky and delicious cheese danish made with our homemade puff pastry. The filling is smooth & creamy, like a pocket of cheesecake or cream cheese frosting encased in buttery, flaky pastry. The glaze is simple & a perfect compliment to top everything off. Just. Have. These. Now.

Chocolate, vanilla, chocolate, vanilla... when you can't decide which flavor you like best, have both! This striking-looking cake gives you a taste of each of America's two most popular flavors in every luscious bite. We like to bake this cake in a long, slim cake/loaf pan, then slice it like bread

Our turnovers are made by filling our homemade puff pastry filled with our simple apple filling, sealing the edges, baking & topped off with a drizzle of vanilla glaze! A portable dessert with a sweet filling. Biting into an apple-filled pastry on the go is a real treat.

Light and flaky Greek pies filled with feta cheese. This is a popular breakfast food that is also commonly eaten during the day as a snack.

Ahhh the famous spinach pie. A favorite breakfast food and snack around the globe.A delicious savory Greek pie made of perfectly crispy layers of phyllo dough & a comforting filling of spinach & feta cheese.

This classic croissant is made with real butter to create a golden, crunchy top with soft, flaky layers inside. The perfect match: pair it with a signature cup of Oasis® Roast Coffee.

This breakfast, lunch or dinner treat is a delicious buttery and flaky puff pastry enveloping a mixture of hot ham, & melty swiss cheese.
$0 Delivery Fee (Spend $10)