Hungry? Don't wait!
natürlik lekkeria isn't available right now. Try one of these similar options.
Burgerladen

Burgerladen

Rated 3.8 out of 5 stars based on 33 reviews.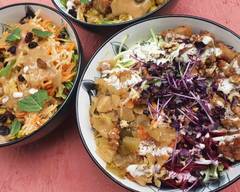 Location and hours
Franziskanerstraße 1, Mainz, RP 55116
Sunday - Monday
Closed
Tuesday - Saturday
11:00 AM - 07:00 PM
Delivery • Pickup
Opens Friday 11:00 AM
Picked for you

Kims Tempel (scharf + Knobi)

Orient Express

Sommerrollen (2 Stk.)

Beeren-Bowl

Bowls

Orient Express

Kims Tempel (scharf + Knobi)

Enthält Sojaprodukte.Enthält Sesam.Enthält Walnüsse.i- Enthält Cashews.

Jahresuhr

Diverses

Gemüsequiche

grüne Pause

Kimchi im Weckglas (500 g)

Granola im Weckglas (250 g)

Sommerrollen (2 Stk.)

Getränke

Apfel-Johannisbeer-Schorle

Apfel-Kirsch-Schorle

Apfel-Rhabarber-Schorle

Apfel-Minz-Schorle

Kombucha (250 ml)

Wasserkefir (250 ml)

Kokoswasser 330 ml

Kokoswasser von Dr. Goerg

Kokoswasser 1 l

Kokoswasser von Dr. Goerg

Smoothies

Beere

Spirulina

Mango-Larsi

Schoko-Erdnuss

Smoothiebowls

Beeren-Bowl

Spirulina-Bowl

Mango-Larsi-Bowl

Schoko-Erdnuss-Bowl

Kuchen

Kuchen der Woche

Rohkostkuchen
Impressum natürlik lekkeria t/a Lars Wessel Franziskanerstraße 1 55116, Frankfurt Lars Wessel hallo@natuerliklekker.de +4961314685806 DE351451587 Plattform der EU-Kommission zur Online-Streitbeilegung Wir sind weder bereit noch verpflichtet, an einem Streitbeilegungsverfahren vor einer Verbraucherschlichtungsstelle teilzunehmen.