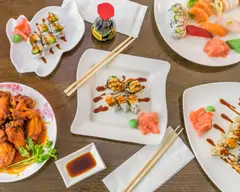 Location and hours
13435 Us-183, 301, Austin, TX 78750
Sunday
Closed
Monday - Thursday
11:30 AM - 2:15 PM
Menu
4:30 PM - 9:00 PM
Menu
11:30 AM - 2:15 PM
Lunch Specials
Friday
11:30 AM - 2:15 PM
Menu
4:30 PM - 9:30 PM
Menu
11:30 AM - 2:15 PM
Lunch Specials
Saturday
12:00 PM - 2:15 PM
Menu
4:30 PM - 9:00 PM
Menu
12:00 PM - 2:15 PM
Lunch Specials
Midori sushi
Closed • Available at 11:30 AM
5-Star Reviews
Hear from people who love this spot
SB
---
NR
Midori is my go to place for food and always will be
---
NW
I've had many other sushi places all around town and by far the best place that I've eaten at is Midori. being from California and Sushi being as popular as it is out there, Midori is genuinely the closest thing to that quality. Tied in quality!
---
JG
---
AS
---
JO
---
KS
HUGE rolls. Amazing flavor and so many options!
---
SW
Always fresh and delicious!
---
GM
Favorite sushi place in Austin ❤️