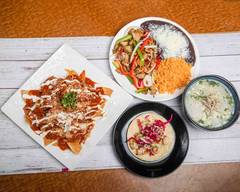 Location and hours
4021 5th Ave 1st Fl, Brooklyn, NY 11232
Sunday
12:00 AM - 11:59 PM
Monday
06:00 AM - 09:00 PM
Tuesday - Saturday
12:00 AM - 11:59 PM
La Flor De izucar
4.6 (194 ratings) • Mexican • $
  •  
Read 5-Star Reviews
  •  
More info
4021 5th Ave 1st Fl, Brooklyn, NY 11232
Tap for hours, address, and more
Enter your address above to see fees, and delivery + pickup estimates.
This place is also among the favorite spots in Sunset Park for delivery. Like to do as the locals do? Then consider placing an order from this spot, because Brooklyn locals love it. • $ •
Mexican
 • 
Latin American
 • 
New Mexican
 • 
Allergy Friendly
Picked for you

Breakfast

Build your own breakfast Burrito

Bacon, Egg, Cheese on a roll

Bacon, Egg, and Cheese Sandwich

Salsa Verde Scramble Eggs

Avocado, Bacon, egg and cheese on hero

Ham egg & cheese on a roll

sausage egg cheese on a roll

BIRRIA LOVERS

2 consome birria shrimp taco

Entrees

Milanesa de Pollo Arroz, frijoles, ensalada

Chicken Enchiladas De Mole

Cheeseburger with French Fries + Can Soda

Sandwiches

Philly Cheese Steak Sandwich

Sandwich de Jamon, Huevo y Queso

Sandwich de Salchicha, Huevo y Queso

Sandwich de Tocineta, Lechuga y Tomate

Chicken Philly Cheese steak

Chorizo egg avocado sandwich

Tamales

Tamales Rajas

Tamales Mole

Tortas y Cemitas

Torta Philly Cheese Steak

Side Orders

8 oz Guacamole (NO Chips)

Sweet Potatoe French Fries

1 QT Avocado Salsa Verde

2 grilled Nopales (cactus)

Quesadillas

Cremini Mushroom Quesadillas

Peppers and Onion Quesadillas

Buffalo Chicken quesadilla

Shrimp & Chorizo Quesadilla

Squash Blossom Quesadillas

Burritos

Vegetarian

Tacos de Vegetales

Tostadas Vegetarianas

Enchiladas de Mole con Vegetales

Nachos vegetarianos

Huarache vegetariano

Enchiladas de quesillo salsa verde

Flautas combo

Veggie Burrito

Winter Menu

Mexican Sweets

Hot Beverages

Wild Raspberry Hibiscus Tea

Pomegranate raspberry Tea

Cold Drinks

Drinks

Mexican Nachos

Munchies

5 pcs Chicken Tender combo

6 Pcs Chicken Tenders Only

6 pcs Chicken Tender Combo

Avocado, Bacon, Egg N Cheese

bacon egg & cheese on a hero

sausage egg & cheese on a hero

Buffalo Chicken tender combo

Tacos

2 Tacos De Hongos
5-Star Reviews
Hear from people who love this spot
---
Their service is great and efficient , and their food is great.
---
---
---
Aguas frescas and conchas always delicious
---
Great food! Addicted to the nachos.
---
They are the best restaurants in my neighborhood.
---
The food is great, always on point and amazing taste
---
Delicious food! The vegetable burrito is amazing and I'm not even a vegetarian. Tamales warm my soul.
---
Their food is plentiful and fresh every time. Thank you for taking good care of us in the community with your delicious food
---
I'm from Texas and this is literally the best Mexican food in the city. \n\nSpicy, delicious, and always a treat!
---
The food has been amazing
---