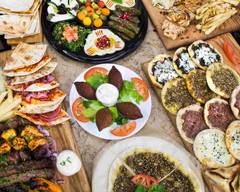 Location and hours
5810 South University Drive, Ste 110, Davie, FL 33328
Sunday
11:00 AM - 11:00 PM
BAKERY
11:00 AM - 11:00 PM
MAIN
11:00 AM - 11:00 PM
DRINKS
11:00 AM - 11:00 PM
DAILY SPECIALS
11:00 AM - 11:00 PM
Family Combos
11:00 AM - 11:00 PM
Uber Eats Open Item
11:00 AM - 11:00 PM
Online Menu
Monday - Friday
11:00 AM - 11:00 PM
BAKERY
11:00 AM - 4:00 PM
LUNCH
11:00 AM - 11:00 PM
MAIN
11:00 AM - 11:00 PM
DRINKS
11:00 AM - 11:00 PM
DAILY SPECIALS
11:00 AM - 11:00 PM
Family Combos
11:00 AM - 11:00 PM
Uber Eats Open Item
11:00 AM - 11:00 PM
Online Menu
Saturday
11:00 AM - 11:00 PM
BAKERY
11:00 AM - 11:00 PM
MAIN
11:00 AM - 11:00 PM
DRINKS
11:00 AM - 11:00 PM
DAILY SPECIALS
11:00 AM - 11:00 PM
Family Combos
11:00 AM - 11:00 PM
Uber Eats Open Item
11:00 AM - 11:00 PM
Online Menu
Kabobji
4.9 (24 ratings) • Middle Eastern
  •  
Read 5-Star Reviews
  •  
More info
Tap for hours, info, and more
Delivery
35–50 min • $0.49
Bakery

Fresh Pita Bread (12 Pcs)
5-Star Reviews
Hear from people who love this spot
This food never disappoints. The energy is amazing and I feel great after I eat. Totally worth it.
---
Great lentil soup and kebabs!
Frequently asked questions
Can I order Kabobji delivery in Davie with Uber Eats?
Yes. Kabobji delivery is available on Uber Eats in Davie.
Is Kabobji delivery available near me?
Kabobji delivery might not be available everywhere in Davie, so enter your address to see if it's available near you.
How do I order Kabobji delivery online in Davie?
There are 2 ways to place an order on Uber Eats: on the app or online using the Uber Eats website. After you've looked over the Kabobji menu, simply choose the items you'd like to order and add them to your cart. Next, you'll be able to review, place, and track your order.
What's the best thing to order for Kabobji delivery in Davie?
What's best at Kabobji is totally up to you and your personal preference. If you're in need of some inspiration, consider trying one of the items featured in "Picked for you."
How do I get $0 Delivery Fee at Kabobji in Davie?
The Delivery Fees may vary depending on a number of factors, like your location. Enter your Davie address to see the current Delivery Fee. You can also explore the Uber Eats membership and subscription options available in your area to see if you can save money on Kabobji delivery with $0 Delivery Fee on select orders.