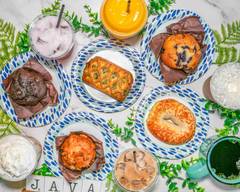 Location and hours
3061 George Busbee Parkway Northwest, Kennesaw, GA 30144
Sunday
Closed
Monday - Friday
7:15 AM - 4:45 PM
Saturday
8:15 AM - 3:45 PM
Independent Grounds Cafe
Closed • Available Monday 7:15 AM
Delivery
30–40 min • $1.49
Picked for you

Espresso steamed milk and topped with foam.

Hot Beverages

Our daily brew in a convenient to-go box for your next meeting at our event.

Cold Beverages

Espresso served over ice.

Chai tea and milk are poured over ice.

Smoothies

Frappes

Pastries

Snacks & Food

Organic Bliss Protein Bar

Energy bars made with organic, real food ingredients to provide clean and sustained energy to fuel your day.