Iguanas Ranas Cantina Menu and Delivery in Pearland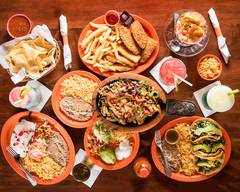 Location and hours
6200 Broadway St, Pearland, TX 77581
Sunday
11:00 AM - 09:00 PM
Menu
Monday - Thursday
11:00 AM - 09:00 PM
Menu
11:00 AM - 04:00 PM
Lunch Menu
Friday
11:00 AM - 10:00 PM
Menu
11:00 AM - 04:00 PM
Lunch Menu
Saturday
11:00 AM - 10:00 PM
Menu
Iguanas Ranas Cantina
4.2 (26 ratings) • Mexican • $
  •  
Read 5-Star Reviews
  •  
More info
6200 Broadway St, Pearland, TX 77581
Tap for hours, address, and more
Enter your address above to see fees, and delivery + pickup estimates.
Want to taste one of the most ordered items on the menu at this evening go-to? Order the Texas Enchiladas, or try the the Quesadillas and the Street Tacos, which are two of the items most commonly ordered together. • $ •
Mexican
 • 
Latin American
 • 
New Mexican
Picked for you

Appetizers

Soups and Salads

Mexican Combinations

From The Grill

Enchiladas and Tacos

Spinach Con Pollo Enchiladas

Chipotle Chicken Enchiladas

Los Favoritos
5-Star Reviews
Hear from people who love this spot
---
I am never disappointed with the quality and taste of the food. Dining in, the staff is really great.
---
Food is always great and the queso is the best we had yet