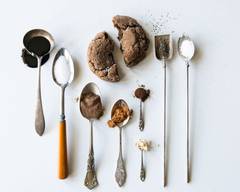 Location and hours
522 19th Ave E, Seattle, WA 98112
Sunday - Thursday
11:00 AM - 8:45 PM
Friday - Saturday
11:00 AM - 9:45 PM
Hello Robin
Closed • Available at 11:00 AM
Delivery
15–30 min • $0.49
Picked for you

Mackles'more: 1/2 Dozen Cookies

Classic Chocolate Chip Cookie

Bake-at-Home (dozen Classic Chocolate Chip)

Mackles'more: Dozen Cookies

Cookies

Mackles'more: 1/2 Dozen Cookies

Bake-at-Home (dozen Classic Chocolate Chip)

100% (51)

Mackles'more: Dozen Cookies

100% (40)

Classic Chocolate Chip Cookie

Flourless Chocolate Cookie (GF)

100% (21)

Oatmeal Chocolate Chip Cookie (V, GF)

100% (18)

Brown Butter Snickerdoodle Cookie

Lemon Glazed Poppyseed Cookie

100% (7)

Vegan Chocolate Chip Cookie (V)

100% (6)

Salted Butterscotch Cookie

Orange Habanero Chocolate Chip Cookie

100% (10)

Molly Moon's Ice Cream Pints
5-Star Reviews
Hear from people who love this spot
It was great, but my order was so delayed - my ice cream came melted. Beat cookies ever though!
---
I love their cookies and ice cream. They have great service.
---
Best cookies in Seattle hands down!
---
---
---
---
---
---
You all are amazing. The best cookies in the city
---
Their snickerdoodle cookies are amazing! Huge fan of their lemon poppyseed as well. I consistently come here.
---
---
Delicious cookies! Clearly made with love :)
---
These cookies are just fantastic!
---
delicious delicious cookies!
---
I chose Hello Robin as a birthday surprise for my sister in law. She was thrilled to receive her cookies and she said they were absolutely delicious! She lives near one of the locations and now will be a regular customer.
---
Hello Robin is an awesome company, with awesome people making delicious cookies.
---
---
Their cookies are some of the best in the city. Every now and then I even still get them warm!
---
The best chocolate chip cookies!
---
---
---
Love the taste and options!
---
Wonderful taste and nice packaging. Looking forward to visit sometime.
---
One of my favorite cookie places! Ordered for my team for a birthday and they loved it too! :)
---
---
The sweetest treats to end the evening. Thank you Hello Robin for satisfying my sweet tooth.
---
---
There was an issue with Uber, they refunded me and added extra to the orders for the inconvience . Yummy!
---
They're always stellar quality, usually warm when they get here, and it's homemade style. Super dope.
---
---
---
---