Emily - West Village Menu and Delivery in New York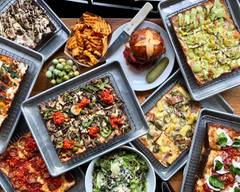 Location and hours
35 Downing St, New York, NY 10014
Sunday
12:00 PM - 10:00 PM
ONLINE: MAIN MENU
12:00 PM - 10:00 PM
ONLINE: MEAL PACKS (EMILY)
12:00 PM - 10:00 PM
ONLINE: SPECIALTY ITEMS
Monday
12:00 PM - 10:00 PM
ONLINE: MAIN MENU
12:00 PM - 10:00 PM
ONLINE: MEAL PACKS (EMILY)
12:00 PM - 10:00 PM
ONLINE: WEEKLY SPECIALS
12:00 PM - 10:00 PM
ONLINE: SPECIALTY ITEMS
Tuesday - Thursday
12:00 PM - 10:00 PM
ONLINE: MAIN MENU
12:00 PM - 10:00 PM
ONLINE: MEAL PACKS (EMILY)
12:00 PM - 10:00 PM
ONLINE: SPECIALTY ITEMS
Friday - Saturday
12:00 PM - 11:00 PM
ONLINE: MAIN MENU
12:00 PM - 11:00 PM
ONLINE: MEAL PACKS (EMILY)
12:00 PM - 11:00 PM
ONLINE: SPECIALTY ITEMS
Emily - West Village
4.7 (285 ratings) • Italian • $$
  •  
Read 5-Star Reviews
  •  
More info
35 Downing St, New York, NY 10014
Tap for hours, address, and more
Enter your address above to see fees, and delivery + pickup estimates.
If you like to do as the locals do, consider ordering from Emily, because it's particularly popular among Manhattan locals. Wondering what's best here at this evening go-to? Of the 60 things on the menu, the Emmy Burger Double Stack is one of the items that gets the most orders. • $$ •
Italian
 • 
Pasta
 • 
Comfort Food
Picked for you

The Emmy Double Stack Burger

Plates - Emily

Salads - Emily

Sandwiches - Emily

Nashville Hot Katsu Sandwich

Burger - Emily

The Emmy Double Stack Burger

Red Pizzas - Emily

White Pizzas - Emily

Pink Pizzas - Emily

Beverages - Emily
5-Star Reviews
Hear from people who love this spot
---
The luca may be the best pizza in the entire city! Add jalapeño and it's a dream!
---
Really delicious and worth every penny
---
---
---
I love Emily because they have great regular and gluten free pizza so there is something for me and my fiancé. The pizza is fresh, unique, and delicious.
---
The katsu sandwich is fire
---
Because Emmy sauce is more addictive than Oxycontin.
---