East Harbor Chinese Menu and Delivery in Aloha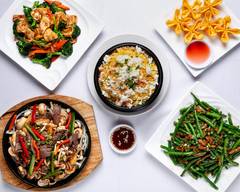 Location and hours
18855 Sw Tualatin Valley Hwy, Aloha, OR 97006
Sunday - Monday
11:00 AM - 08:45 PM
Menu
03:00 PM - 09:00 PM
Dinner
Tuesday
03:00 PM - 09:00 PM
Dinner
Wednesday - Saturday
11:00 AM - 08:45 PM
Menu
03:00 PM - 09:00 PM
Dinner
East Harbor Chinese
4.6 (62 ratings) • Chinese • $
  •  
More info
18855 Sw Tualatin Valley Hwy, Aloha, OR 97006
Tap for hours, info, and more
Enter your address above to see fees, and delivery + pickup estimates.
This spot is among the 3 most popular spots for Chinese takeout in all of Aloha. Experience one of the most popular menu items among Uber Eats users at this evening go-to: the White Rice. If you're looking to order a couple things, you may consider this popular combination: the BBQ Pork and the Sweet & Sour Chicken. • $ •
Chinese
 • 
Asian
Picked for you

Starters

Specials

East Harbor Flavorful Chicken

Soup, Puree and Slow-Cooked Soup

Rice and Noodle

Seafood Sautéed with E-Fu Noodle

Roasted Garlic Seafood Fried Rice

Udon Noodle sautéed with Supreme Soy Sauce

Prince Ming Fried Rice in a Stone Wok

Salted Fish & Chicken Fried Rice

Dry Scallop & Egg White Fried Rice

Fresh Fish

Pan-Fried Whole Sole Fish

Golden Garlic Sole fish Fillet

Sole Fish Fillets in Golden Sauce

Farmers Style Fish Fillets In a Spicy Sour Broth

Garlic Braised Strip Bass

Cod Fillets in Golden King Sauce

Cod Fillets & Sweet Pea In an XO Sauce

Seafood

Sautéed Shrimp & Scallops

Scallops & Shrimp sautéed in Garlic Sauce

Salt & Pepper soft shell Crab

Clams in Black bean Sauce

Prawns baked in tea leaves

Different Regions of Home-Styled Dishes

Chong Xing Style Spicy Fish Fillets

Chongxing Style Hot Chicken

Deep-Fried striped bass w/golden sauce

Farmers Style Braised Pork

Szechuan Twice Cooked Pork

Sliced beef in Chef Spicy Broth

Dry Fried Spicy Pork Intestine

Farmer Home Style Sautéed Pork

Fish Fillets in Chef Special Spicy Sauce

Chopped Pepper Hot Chicken

Stir Fried Lamb w/chili Pepper

Aged Vinegar Shredded Potato

Stir Fried Lamb w/ Scallions

Sizzling Platters

Sizzling Beef Rib with Black Pepper Sauce

Sizzling Wild Mushroom & Beef

Sizzling Pork Ribs in Chef Special Sauce

Sizzling Beef Bites w/Black Pepper Sauce

Sizzling Wild Mushrooms & Chicken

Sizzling Calamari in black bean sauce

Sizzling Sautéed Cumin Lamb

Chicken, Beef and Pork

Chicken w/ Assorted Vegetable

Chicken Paws w/Special Sauce

Beef Ribs & Mushroom in chef Special Sauce

Beef Sautéed with Chinese Broccoli

Spareribs & Preserved turnip

Supreme Soy Sauce Pork Neck

Spicy Shredded Pork with buns

Vegetarian Diashes

Chinse Broccoli With Oyster Sauce

Tender Green in a Supreme Broth

String Bean in Black bean Sauce

Chinese Broccoli Sautéed with Garlic

Oyster Mushroom over Vegetable in an Abalone Sauce

Bamboo Fungus Over Vegetable

Dry– Fried Buddha Delight

Bailing Mushroom over Vegetable in an Abalone Sauce

Clay Pot

Lamb and Bean Curd Clay Pot

Spareribs & Preserved Turnip Clay Pot

Beef Brisket and Bean Curd Clay Pot

Egg Plant & CK Sautéed with Salty Fish

Braised Cod Fillets Clay Pot

Tofu Dishes

Cod Fillets Steamed with Tofu

Spicy Minced Beef With Tofu

Steamed Tofu in Lotus Leaf

Enoki Mushroom over Japanese Tofu

Braised Tofu with Vegetable

Pork & Preserved Turnip over Tofu

Dessert and Buns
Frequently asked questions
Can I order East Harbor Chinese delivery in Aloha with Uber Eats?
Yes. East Harbor Chinese delivery is available on Uber Eats in Aloha.
Is East Harbor Chinese delivery available near me?
East Harbor Chinese delivery might not be available everywhere in Aloha, so enter your address to see if it's available near you.
How do I order East Harbor Chinese delivery online in Aloha?
There are 2 ways to place an order on Uber Eats: on the app or online using the Uber Eats website. After you've looked over the East Harbor Chinese menu, simply choose the items you'd like to order and add them to your cart. Next, you'll be able to review, place, and track your order.
What's the best thing to order for East Harbor Chinese delivery in Aloha?
What's best at East Harbor Chinese is totally up to you and your personal preference. If you're in need of some inspiration, consider trying one of the items featured in "Picked for you."
How do I get $0 Delivery Fee at East Harbor Chinese in Aloha?
The Delivery Fees may vary depending on a number of factors, like your location. Enter your Aloha address to see the current Delivery Fee. You can also explore the Uber Eats membership and subscription options available in your area to see if you can save money on East Harbor Chinese delivery with $0 Delivery Fee on select orders.