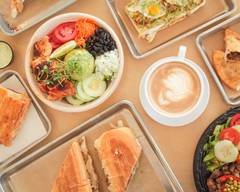 Location and hours
1346 N Orange Ave, Winter Park, FL 32789
Sunday
Closed
Monday - Saturday
08:00 AM - 11:00 AM
Breakfast*
11:00 AM - 03:00 PM
Lunch*
03:00 PM - 07:30 PM
Dinner*
08:00 AM - 08:00 PM
Desserts*
Black Bean Deli (Winter Park)
4.9 (206 ratings) • Cuban • $
  •  
Read 5-Star Reviews
  •  
More info
1346 N Orange Ave, Winter Park, FL 32789
Tap for hours, address, and more
Enter your address above to see fees, and delivery + pickup estimates.
Wish you could ask someone what's the best thing on the menu? The Regular Café Con Leche is one of the menu items that gets the most orders at this midday go-to. • $ •
Cuban
 • 
Latin American
 • 
Breakfast and Brunch
 • 
Exclusive to Eats
Picked for you

Utensils

Sandwiches & More

Light Bites

pound cake soaked in three milks, topped with meringue

Coffee & Drinks
5-Star Reviews
Hear from people who love this spot
Consistently good, authentic cuban food.
---
The flavor for Coffe is amazing
---
Delicious every time, the best around. With gratitude!
---
---
always amazing, cuban sandy a must have!
---
The best coffee and tasty food at a reasonable price
---
Excellent Cuban Food both in Winter Park and on Colonial.
---
The food is awesome! I have been eating there for years. The baked chicken is my favorite and the rum cake is delicious!
---
Love toasted Cuban bread, rum cake, quesitos, and empanadas. yummy
---
Can't beat the Havana Pork!
---
Consistent, delicious comfort food. Their sandwiches, COFFEE, desserts and variety of beverages is what keeps me coming back. Thank you for your work and for existing and providing us with quality food. Please support this wonderful establishment.
---
Exvellent quality food, arrives hot and delicious just the way asked for. Love Black Bean Deli!
---
Best fast-casual Cuban food you can get, and at a great price!
---
Subhash Chandra Mahesh K.
6 months ago
Great quality and great taste
---
Subhash Chandra Mahesh K.
6 months ago
It's close to home so the food is usually hot and fresh and it's delivered quickly.
---
---
Their food is amazing! \nI love their dark chicken platter the most. Great value and super yummy!
---
Subhash Chandra Mahesh K.
6 months ago
The food and coffee are always the best!!!
---
Food is always great, no matter the day I order.
---
---
---
It's AWESOME best coffee ever
---
Black Bean Deli is a local gemstone. The quality and the flavors are exceptional. Their chicken is always moist and their avocado dressing is the best. Everything is fresh and I have never been disappointed by my orders. I eat here twice a week.
---
They always do a great job and their lunch special of Cuban sandwich with black beans and rice is awesome!
---
---
Exactly, quick and affordable... and taste is priceless..!!
---
Always fast and delicious.