Alghero Italian Restaurant Menu and Delivery in London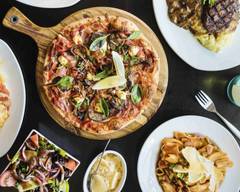 Location and hours
14 Bridge Street, Maidenhead, England SL6 8BJ
Sunday - Monday
Closed
Tuesday - Thursday
12:00 PM - 02:30 PM
Menu
06:00 PM - 09:30 PM
Menu
Friday - Saturday
12:00 PM - 02:30 PM
Menu
06:00 PM - 10:00 PM
Menu
Alghero Italian Restaurant
Enter your address above to see fees, and delivery + pickup estimates.
Picked for you

Spaghetti Bolognese Pasta

Antipasti

Merluzzo in Agliata Di Alghero

Pane All Aglio E Pomodoro

Pane All Aglio E Mozzarella

Insalate

Insalata Cesare Con Pollo

La Nostra Pasta

Malloreddus Alla Campidanese Pasta

Lasagna Tradizionale Pasta

Spaghetti Bolognese Pasta

Spaghetti Carbonara Pasta

Gnocchi al al Friggione Pasta

Ravioli

Risotti

Zafferano e Frutti Di Mare

La Pizza

Calzoni

Calzone Prosciutto e Funghi

Contorni

Soft Drinks

Coca Cola Zero Icon Bottle

Diet Coca Cola Icon Bottle

J2O Orange & Passionfruit
Alghero Italian Restaurant has a FHRS rating of 5. This information was updated on 14/05/2022. The current rating is on their page on the FSA Website. Allergies, intolerances and dietary requirements: Before ordering, please contact the restaurant directly and ask to speak to a member of staff who can assist if you require information about ingredients and help cater for your needs. Adults need around 2000 kcal a day.