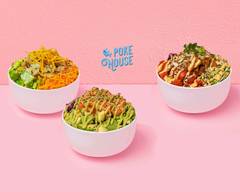 Location and hours
Casal Do Troca, Estr. Da Paiã, Odivelas, Lisboa 2675
Every Day
12:00 PM - 10:30 PM
Poke House 🐠 (Odivelas)
Casal Do Troca, Estr. Da Paiã, Odivelas, Lisboa 2675
Enter your address above to see fees, and delivery + pickup estimates.
Picked for you

Crie o seu próprio Bowl!

O especial do mês é o Salmon Tataki! 🔥

Experimenta apenas em março, recomendamos a combinação com Abacate, Amêndoas e Molho Ponzu.

House Bowls

Avocado Toast

Sweet Bowls

Sweet Treats

Smoothies

Bebidas

Cervejas e Vinhos Orgânicos

Taxa de embalagem de utilização única

Um saco de takeaway, 0,10c Eur, será adicionado ao seu pagamento final. Não é necessário adicioná-la ao seu carrinho, pois será automaticamente adicionada ao seu total.