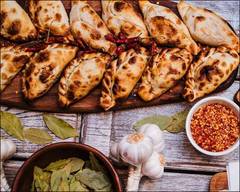 Chango - Highgate
$$ • Argentinian • South American • Vegetarian Friendly
  •  
View delivery time and booking fee.
82 Highgate High Street, London, N6 5HX • More info
---
Picked For You

Empanadas Deals x3

Empanadas Deals x6

Empanadas Deals x8

Empanadas Deals x12

Sweet Products

Drinks

Empanadas
Chango - Highgate has a FHRS rating of 5. This information was updated on 14/05/2020. The current rating is on their page on the FSA Website. Allergies, intolerances and dietary requirements: Before ordering, please contact the restaurant directly and ask to speak to a member of staff who can assist if you require information about ingredients and help cater for your needs.