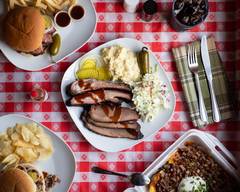 Virgie's Bar-B-Que
4.6
(18)
  •  
View delivery time and booking fee.
Location and hours
5535 Gessner Rd, Houston, TX
Sunday - Tuesday
Closed
Wednesday - Thursday
10:30 AM - 12:30 PM
Friday
10:30 AM - 05:30 PM
Saturday
11:00 AM - 04:30 PM
Of all the restaurants and retailers in Carverdale, Virgie's Bar-B-Que is among the 10 places with the most orders. Wondering what to order? The 3 meat with 2 sides is one of the things users order the most and the 2 meat with 2 sides and the baked potato with chop brisket are two of the items most commonly ordered together at this aftern...
Show more
Of all the restaurants and retailers in Carverdale, Virgie's Bar-B-Que is among the 10 places with the most orders. Wondering what to order? The 3 meat with 2 sides is one of the things users order the most and the 2 meat with 2 sides and the baked potato with chop brisket are two of the items most commonly ordered together at this afternoon go-to. • ¢¢ •
American
 • 
BBQ
 • 
Southern
 • 
Local Eats
5535 Gessner Rd, Houston, TX • More info
---
Meat Only

Sandwiches

Chopped Beef with Cheese Sandwich

Chopped Beef with Slaw Sandwich

Chopped Beef with Links Sandwich

Sliced Beef with Links Sandwich

Sandwich Combo

Chopped Beef with Chips Combo

Include a sandwich and drink.

Chopped Beef Combo w/side

Include a sandwich and drink. With small side or fries.

Sliced Beef with Chips Combo

Include a sandwich and drink.

Include a sandwich and drink. With small side or fries.

Chopped Beef with Slaw and Chips Combo

Include a sandwich and drink.

Chopped Beef with Slaw Combo

Include a sandwich and drink. With small side or fries.

Chopped Beef with Cheese and Chips Combo

Include a sandwich and drink.

Chopped Beef with Cheese Combo

Include a sandwich and drink. With small side or fries.

Chopped Beef with Links and Chips Combo

Include a sandwich and drink.

Chopped Beef with Links Combo

Include a sandwich and drink. With small side or fries.

Sliced Beef with Links and Chips Combo

Include a sandwich and drink.

Sliced Beef with Links Combo

Include a sandwich and drink. With small side or fries.

Chicken Breast with Chips Combo

Include a sandwich and drink.

Include a sandwich and drink. With small side or fries.

Include a sandwich and drink.

Include a sandwich and drink. With small side or fries.

Include a sandwich and drink.

Include a sandwich and drink. With small side or fries.

Include a sandwich and drink.

Include a sandwich and drink. With small side or fries.

Baked Potatoes

Baked Potato with Chicken

Baked Potato with Chop Brisket

Large Baked Potato with Sliced Beef

Large Baked Potato w/Sliced Link

Large Baked Potato with Chop Brisket

Virgie Packs

Feeds 8 to 10 people. 3 lbs sliced beef, 2 lbs beef links, and 6 large sldes. Includes bread, pickles, onions, and Virgie's original sauce.

Feeds 11 to 14 people. 5 lbs sliced beef, 2 lbs beef links, and 7 large sides. Includes bread, pickles, onions, and Virgie's original sauce.

Feeds 15 to 20 people. 6 lbs sliced beef, 3 lbs beef links, and 8 large sides. Includes bread, pickles, onions, and Virgie's original sauce.

Feeds 21 to 25 people. 8 lbs sliced beef, 3 lbs beef links, and 9 large sides. Includes bread, pickles, onions, and Virgie's original sauce.

Dinners

1/2 Rack Baby Back Ribs with 2 Sides

Extras

Side Items

Beverages