Safeburys Menu and Takeaway in Birmingham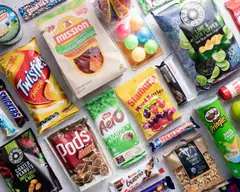 Location and hours
191-193 Hagley Road, Birmingham, EMEA B16 9RD
Safeburys
4.0 (12 ratings) • grocery
  •  
More info
191-193 Hagley Road, Birmingham, EMEA B16 9RD
Tap for hours, info and more
Enter your address above to see fees and delivery + pick-up estimates.
Spirits

Gordons London Dry Dst (70cl)

Baileys Irish Cream (70cl)

Ciroc Red Berries Dst (70cl)

Captain Morgan Spice 70CL

Captain Morgan Black 70CL

Captain Morgan Spice 35CL

Johnny Walk Blue Label 70CL

Johnny Walk Black Label 70CL

Johnny Walk Black Label 35CL

Captain Morgan Tiki Mango & Pineapple

Laurent-Perrier Cuvee Rose 75CL

Courvoisier V.S Cognac 70cl

Courvoisier V.S Cognac 70cl.

Courvoisier V.S Cognac 35cl

Courvoisier V.S Cognac 35cl.

Ales, Stout, and Lager

Cider

Strongbow Dark Fruit (4x568ml)

Frosty Jacks Cider (2.5l)

Kopparberg Strawberry and Lime (500ml)

Kopparberg Mixed Fruit (500ml)

Henry Westons Vintage (500ml)

Thatcher's Gold Cider (4x500ml)

Flavoured Alcoholic

Wine

Casillero Del Diablo Sauvignon Blanc

Casillero Del Diablo Pinot Grigio

Hardys Vr Sauvignon Blanc

Casillero Del Diablo Malbec

Casillero Del Diablo Shiraz Rose

Gallo Family Pinot Grigio

Hardy's Cabernet Sauvignon

Blossom Hill Crispy Fruity

Blossom Hill Pinot Grigio

Echo Falls Summer Berries

Blossom Hill Zinfandel White

Biscuits

Maryland Choc Chip Cookies

Maryland Double Chocolate Chip Cookies

Maryland Milk and Dark Big and Chunky

Mcvities Milk Choc Hobnobs

Ryvita Crispbread Original

Mcvities Digestives Original

Breakfast Cereal

Quaker Oat So Simple Golden Syrup

Canned and Packet Foods

Pot Noodle Chicken and Mushroom

Pot Noodle Original Curry

Pot Noodle Beef and Tomato

Heinz Big Soup Chicken and Vegetable

Heinz Big Soup Beef and Vegetable

Heinz Beanz Pork Sausages

Princes Sardines Sunflower oil

Princes Mackerel Fillets Sunflower oil

Princes Sardines Tomato Sauce

John West Sardines in Brine

Princes Tuna Steak in Brine

Princes Tuna Chunks in Brine

Princes Tuna Chunks in Sunflower oil

Princes Tuna Steak in Brine Sunflower oil

Glenryck Pilchards Tomato sauce

Hot Dog Sausages Hot and Spicy

John West Lunch Mexian Style Tuna Salad

John West Lunch Italian Style Tuna Salad

Green Giant Sweet Corn Original

Batchelors Mix Vegetables

Batchelors Mushy peas Chip shop

Batchelors Mushrooms Sliced

Batchelors Mushrooms Button

Chopped Tomatoes East End

Peeled Plum Tomatos East End

Meatballs Gravy Fray Bentos

Meatballs in Tomato Sauce

Minced Beef Onion Princes

Sweetened Condensed Milk Tropical Sun

Cooking Ingredients

Home Baking and Desserts

Tate and Lyle Granulated Sugar (1Kg)

Uncle Bens Long Grain rice

Hot Beverages

Tetley Original 80Tea Bags

Ovaltine Original Add Milk

Jams and Spreads

Cadbury Milk jChocolate Spread

Peanut Butter Smooth Africas

Peanut Butter no Added Sugar Africas

Lyles topping syrup chocolate

Lyles topping syrup Strawberry

Chilled Dairy

Natural Greek Style Yogurt 500g

Fresh Bread and Fresh Milk Butter

Fresh Meat and Poultry

Peperami Original (22.5g)

Peperami Firestick (22.5g)

Fresh Milk and Cream

Starbucks Frappuccino Coffee (250ml)

Starbucks Frappuccino Mocha (250ml)

Yazoo Strawberry Milk (1l)

Starbucks Seattle Latte (220ml)

Yazoo Strawberry Milk (400ml)

Yazoo Banana Milk (400ml)

Fresh Produce

Frozen Food

Birds Eye Cod Fish Fingers

Fish Steak and Chips Youngs

BirdsEye Battered Cod 2 Fillets

Sausage And Chips Kershaw's

Chicago Town Deep Dish Pepperoni pizza

Chicago Town Deep Dish Four Cheese pizza

Chicago Town Deep Dish Mega Meaty Pizza

SanMarco Cheese and Tomato Pizza

Ice Cream

Twister Pineapple Ice Lolly 80ml

Wall's Cornetto Strawberry Ice Cream Cone 120ml

Ben & Jerry's Phish Food 465ml

Wall's Calippo Orange Ice Lolly 105ml

Ben & Jerry's Cookie Dough 465ml

Wall's Feast Ice Cream Lolly 90ml

Chocolate flavour ice cream with a solid chocolate flavour centre (13%) and crisp chocolate flavour coating (19%) with biscuit pieces (1.5%).


Ben & Jerry's Cookie Dough 465ml

Vanilla ice cream with chunks of chocolate chip cookie dough. (Please head to Benjerry.co.uk for allergen advice and more product info).

Walls Calippo Strawberry Vanilla (105ml)

Haagen Dazs Obsessions Strawberry Cheesecake (460ml)

Haagen Dazs Obsessions Pralines and Cream (460ml)

Ben and Jerrys Caramel Chew Cdhew 465g

Ben and Jerrys Peanut Butter 465g

Haagen Dazs Peanut Butter

Haagen Dazs Belgian Chocolate

Confectionery

Snickers Chocolate Duo Bar 83.4g

Twix Xtra Chocolate Biscuit Twin Bars 75g

Snickers Chocolate Bar 48g

Extra Peppermint Chewing Gum Sugar Free 10 pieces

Extra Spearmint Chewing Gum Sugar Free 10 pieces

Twix Chocolate Biscuit Twin Bars 50g

Extra Cool Breeze Chewing Gum Sugar Free 10 pieces

Maltesers Chocolate Treat Bag 68g

Galaxy Caramel Chocolate Bar 135g

M&M's Peanut Chocolate Treat Bag 82g

Kinder Bueno Classic (43g)

Trebor Softmint Peppermint Roll (40g)

Trebor Softmint Spearmint Roll (40g)

Haribo Tangfastics (160 G)

Wrigleys Extra Sugar Free White Bubblemint Gum (10 S)

Cadbury Dairy Milk (45 g)

Cadbury Boost Bar (48.5g)

Trebor Ex Strong Mint Roll (40 g)

Cadbury Buttons Giant Bag (95 g)

Cadbury Caramel Nibbles (95 g)

Cadbury Caramel Nibbles Bag (120 g)

Cadbury Dairy Milk Caramel (45 g)

Kitkat 4 Finger Milk (41.5 g)

Frys Turkish Delight (51 g)

Cadbury Wispa Gold Bar (48 g)

Cadbury Twirl Bites Bag (95 g)

Cadbury Double Decker 54.5g

Rowntree Fruit Pastilles Pouch (150 g)

Cadbury Fruit and Nut (95 g)

Galaxy Cookie Crumble 114g

Haribo Jelly Babies(160g)

Crisps Snacks and Nuts

Walkers Prawn Cocktail Grab Bag Crisps 32.5g

Walkers Cheese & Onion Crisps 65g

Walkers Ready Salted Crisps 65g

Doritos Chilli Heatwave Tortilla Chips 70g

Doritos Cool Original Tortilla Chips 70g

Doritos Tangy Cheese Tortilla Chips 70g

Walkers Crisps Cheese and Onion (32.5g)

Walkers Crisps Ready Salted (32.5g)

Pringles Sour Cream and Onion (200g)

Walkers Crisps Salt and Vinegar (32.5g)

Monster Munch Roast Beef 60g

Monster Munch Pickled Onion 60g

Monster Munch Flamin Hot 60g

Cheetos Flamin Hot big bag 65g

Sensation Thi Sweet Chilli Big Bag 65g

Butterkist Sweet and salt Popcorn

Butterkist Sweet Cinema Popcorn

Soft Drinks

7Up Lemon & Lime Bottle, 2L

Tasty Twist of Lemon and Lime flavour, carbonated soft drink

Volvic Mineral Water 1.5lit

Coca Cola Regular can (330ml)

Lucozade Sport Orange (500 ml)

Ribena Rtd Blackcurrant (500ml)

Schweppes Tonic Water (1 L)

Schweppes SlimLine Tonic (1 L)

Schweppes Soda Water (1 L)

Scheppes Lemonade Slimline 2Lit

Volvic Sparkling Water 1.5lit

Ocean Spray Cranberry Classic 1Lit

Ribena Blackcurrant Juice 1Lit

Baby Care

Sudocrem Gsl Antiseptic Cream

Homecare

Domestos Bleach Regular 9 * 750 ml

Surf Tropical Wishing Powder 500g

AndresNatural Toilet Tissue 4Rolls

Andres Classic Toilet Tissue 4Rolls

Dettol Spray Multi purpose 500ml

Pet Care

Whiskas 1+ Fish Meat 3.75 4 * 12x100 Gms

Felix Mixed In Jelly £3.75 4 * 12x100 Gms

Bakers Comp Beef Veg £2.49

Bakers Comp Chick Veg £2.4

Pedigree Original Loaf 400

Toiletries and Beauty

Lynx B/Spray Africa 150 Ml

Colgate T/Brush Twister Frsh 12 * 1 S

Radox Shower Awake 250 Ml

Tampax Super Card Applictr 8 * 20 Pack

Tampax Compak Regular 18s 6 * 18 Pack

Listerin Mouthwash Cool 6 * 250 Ml

Always Ultra Night 16 * 10 Pack

Lynx B/Spray Excite 6 * 150 Ml

Sure Apa Cotton Fresh 6 * 150 Ml

Gillette Shave Foam Reg 6 * 200 Ml

Tampax Compak Pearl Reg 12 * 8 Pack

Balsam Cond Apple 6 * 350 Ml

Head & Shoulders Classic 2in1 440ml

Nivea Sensitive Shower Gel

Radox Shower Refreshed 250 Ml

Lynx Africa Shower gel 250ml

Lynx Gold Shower gel 250ml

Colgate Triple Action Toothpaste

Corsodyl Fresh Mint 300ml

Listerine Cool Mint 500ml
Safeburys has a FHRS rating of 4. This information was updated on 12/08/2022. The current rating is on their page on the FSA Website. Allergies, intolerances and dietary requirements: Before ordering, please contact the restaurant directly and ask to speak to a member of staff who can assist if you require information about ingredients and help cater for your needs. Adults need around 2000 kcal a day.
Frequently asked questions
Can I order Safeburys takeaway in Birmingham with Uber Eats?
Yes. Safeburys takeaway is available on Uber Eats in Birmingham.
Is Safeburys delivery available near me?
Safeburys delivery might not be available everywhere in Birmingham, so enter your address to see if it's available near you.
How do I order Safeburys takeaway online in Birmingham?
There are 2 ways to place an order on Uber Eats: on the app or online using the Uber Eats website. After you've looked over the Safeburys menu, simply choose the items you'd like to order and add them to your cart. Next, you'll be able to review, place and track your order.
What's the best thing to order for Safeburys takeaway in Birmingham?
What's best at Safeburys is totally up to you and your personal preference. If you're in need of some inspiration, consider trying one of the items featured in 'Picked for you'.
How do I get $0 Delivery Fee at Safeburys in Birmingham?
The Delivery Fees may vary depending on a number of factors, like your location. Enter your Birmingham address to see the current Delivery Fee. You can also explore the Uber Eats membership and subscription options available in your area to see if you can save money on Safeburys delivery with $0 Delivery Fee on select orders.