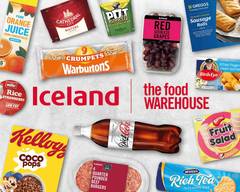 Location and hours
79 Cedar Walk, Chelmsley Wood Centre, Birmingham, , B37 5TU
Sunday
10:30 - 15:30
Monday - Saturday
08:30 - 17:30
Iceland Express - Chelmsley Wood
4.9 (16 ratings) • Alcohol • $
  •  
More info
79 Cedar Walk, Chelmsley Wood Centre, Birmingham, , B37 5TU
Tap for hours, address, and more
Enter your address above to see fees and delivery + pick-up estimates.
Iceland 400g Red Seedless Grapes

Iceland 400g Mixed Seedls Grape

Iceland 360g 5% Lean Beef Mince

Lucozade 4pk Energy Orange

Iceland 300g Strawberries

Iceland 450g Chicken Fillets

Pringles 200g Sour Cream & Onion

Iceland 600g Easy Peelers

Walkers . 12pk Variety Monster Mun

Utterly Butterl 500g Spread

Iceland 4pt Semi Skimmed Milk

Iceland 360g Cmbld Sausge

Iceland 300g Closed Cup Mushrooms

Iceland . 150g Unsmoked Back Bacon

Iceland . 150g Smoked Back Bacon

Napolina 400g Chopped Tomatoes

Kenco 100g Really Smooth Coffee

Kellogg's 720g Cornflakes

Kellogg's 500g Crunchy Nut Cornflakes

Warburtons 800g Toastie Thick White

Richmond 8pk Thick Irish Sausgs

Iceland 6pk Free Range Lrge Eggs

Kellogg's 410g Choc Hazelnut Krave

Duc De Montgera 75cl Cotes Du Rho

Kopparberg 10pk Strawbry & Lime Cider

Sharps 500m Doom Bar Amber Ale

Auth C/tail Co 250m Pink Gin & Diet Lemon

Desperados 3pk Desperados Lager

Campo Viejo 75cl Tempranillo Rioja

Desperados 650m Desperados Beer

Strongbow 4pk Dark Fruits Cider

Warsteiner 660m Premium Beer

Mad Fish 75cl Sauvignon Blanc

V-kat 15% Abv 1ltr Dry Schnapps

Jack Daniels 70cl Whiskey

San Miguel 4pk San Miguel Lager

Dandelione 750m Spumante Rose

Windmill Beach 75cl Shiraz

Ambrosia 840m Ice Cream Vanil Fudge

Baileys 473m Baileys Ice Creamtub

Baileys 3x.9 Baileys Choc Stick

Angel Delight 800m Strawberry Ice Cream

Angel Delight 800m Butterscotch Ice Cream

Barratts 6x60 Cherry Cola Bottles

Barratt 4pk Barratts Nougat

Barratts 4pk Sherbet Fountain

Barratts 4pk Barratts Fruit Salad

Butterkist 4x90 Ice Cream Lollies

Ben And Jerry's 465m Rain Dough

Ben & Jerry's 465m Moo Cookie Doug Ice Cream

Ben And Jerry's 465m Choc Chip Cook Doug Ic

Barratt 4pk Black Jack Ice Lollies

Butterkist 480m Toffee & Popcor Ice Cream

Barratt 4x5. Milk Teeth Icecrm Stick

Cadbury 4pk Dairy Milk Sticks

Barratt 4x60 Refreshers Icecrm Stick

Barratts 4pk Barratts Wham Bars

Barratt 4x65 Dolly Mix Icecrm Stick

Irn Bru £1.69/2f£3 2lt Xtra

Irn Bru £1.69/2f£3 2lt Original

Celtic Spring 5ltr Still Water

Lucozade 900m Energy Orange

Capri-sun 8pk Blackcurrant

Lucozade 4pk Sport Orange

Lucozade 900m Energy Apple

Lucozade 900m Energy Original

Barratt 4pk Wham Still Water

Lucozade 500m Orange Sport

Pringles 200g Texas Bbq Sauce

Snacking Essent 150g Milk Choc Raisins

Crawfords 250g Sourcream&chive Savouries

Smiths 125g Funyuns Onion Rings

Butterkist 140g Toffee Popcorn

Snacking Essent 150g Cashews & Jumboraisins

Doritos 180g Chilli Heatwave

Jacob's 6pk Cheese & Onion Crinklys

Maretti Bruchet 150g Tom/oli/oreg

Chiquito 200g Lightly Salted Tortil Chips

Walkers 6pk Sweet Chilli Sunbites

Butterkist 100g Sweet & Salt

Snacking Essent 150g Dark Chocolate Cranberries

Golden Wonder 6pk Salt & Vinegar Ringo's

Jacob's 15pk Variety Crinklys

Big Night In 250g Sweet'n'salted Popcorn

Pringles 200g Sour Cream & Onion

Nestle 5+1 5pk Original Kitkat

Mcvitie's 2pk Milk Chocolate Hobnobs

Cadbury 114g Choc Orange Fingers

Mcvitie's 2pk Milk Chocolate Digestives

Milka 5pk Choc Chip Cake Bar

Cad Bournville 5pk Choc Chip Brunch Bar

Nestle +1 Free 5pk Orange Kit Kat

Crawfords . 300g Bourbon Creams

Galaxy 180g Chocolate Chunk Cookies

Skinny Whip 5pk Toffee Bars

Hill Biscuits 8pk Mini Pack Mix

Crawfords 200g Nice Biscuits

Nestle 8pk Original Blue Riband

Cadbury 6pk Snack Shortcakebar

Fox's 8pk Chocolate Rocky

Burtons 6pk Jammie Wagon Wheels

Galaxy 180g White Chocolate Cookie

Bassetts 165g Liquorice Allsorts

Maynards 4pk Wine Gums Sweets

Barratt 160g Wham Softies

Ryedale Farm 160g All Butter Fudge

Cadbury 95gm Chopped Fruit & Nut

Extra 60pk Peppermint Gum Bottle

Wrigleys 3pk Cool Breeze Extra

Ferrero Rocher 4pk Ferrero Roch

Stockleys 225g Fruit Sherbets

Cadbury 240g Giant Buttons

Iceland Luxury 450g Spaghetti Meatballs

Iceland Takeawy 375g Chicken Bhuna

Iceland Luxury 400g Chicken Makhani Msla

Piccolino 400g Tomato Sauce Meatballs

Iceland 750g Peri Peri Chkn Bag Meal

Iceland 500g Beef Curry With Rice

Iceland Takeawy 375g Chicken Chow Mein

Iceland 500g Cheesy Bean/sausage

Iceland Takeway 375g Beef In Bb

Iceland 375g Chicken Curry Noodles

Iceland Takeawy 375g Garlic Chilli Chicken Balt

Iceland Takeawy 228g Sweet & Sour Battered Ckn

Iceland 490g Philly Cheese Fries

Iceland 500g Chicken Hotpot

Iceland 375g King Prawn Bhuna

Iceland 500g Macaroni Cheese

Iceland 375g Takeaway Eh Ckn Tikka

Iceland Takeawy 350g Chicken Frd Rice

Iceland Luxury 450g Steak Chianti Ragu

Iceland 485g Stuffed Crust Kebab Pizza

Iceland 356g Woodfired Bolog Pizza

Chicago Town 645g Spicy Pepperoni Tkaway Pizza

Iceland 357g Triple Peproni W/fired Piza

Goodfella's 332g Thin Pepperoni

Chicago Town 635g S/honey Bbq Slm Stuff Crust

Iceland 422g Stonebake Ham&pin Pizz

Chicago Town 315g Tiger Crust Chsy Ham&bac

Iceland 401g Mediterrane Veg Woodfired

Dr Oetker 355g Ristorante Pizza Pollo

Goodfellas 372g Thin Sloppy Joe Pizza

Ristorante 335g Mozzarella Pizza

Iceland 410g Stuffed Crust Garlic & Chs

Iceland 365g Stonebake Triple Peppt

Chicago Town 314g Mega Meaty Deep Dish

Iceland 408g Stonebake Bbq Meat Fea

Chicago Town 640g Stuffed Crust Pepperoni

Goodfella's 372g Mini Pepperoni Pizzas

Chicago Town 305g Tiger Crust Cheese Pizza

Iceland 360g Stonebake Four Cheese

Tgi 310g S/chilli&garlic Salmon

Tgi 270g Bacon & Cheese Potato Skins

Tgi 200g Jalapeno Cheese Bites

Tgi 320g Meatballs W/ Marinara

Tgi 535g Spicy Chicken Pizza

Tgi 500m Chocolate Fudge Fixtn Ice Cr

Tgif 750g Smoked Wing Bbq Sauce

Tgif 2pk Glazed American Stye Flattie

Tgif 480g Sesame Seed Chicken

Tgi 330g Meatballs Wth Bbq Sauc

Tgif 8pk Macaroni Cheese Bites

Tgi 360g Ultimate Bbq Sausage

Tgi 504g Triple Pepperon Pizza

Tgi 400g Belgian Chocolt Smores

Tgi 540g Meat Feast Pizza

Tgi 400g Chilli Mayo Chkn Fingers

Greggs 2pk Cheese & Onion Bakes

Greggs 2pk Cheese & Bacon Wrap

Greggs 16pk Mini Sausage Roll

Greggs 16pk Mini Cheese Rolls

Greggs 2pk Vegan Steak Bakes

Greggs 2pk Corned Beef Bakes

Greggs 4pk Vegan Sausage Roll

Greggs 2pk Vegetable Bakes

Greggs 2pk Creamy Chicken Pie

Greggs 6pk Milk Chocolate Cookie

Greggs 2pk Nacho Chilli Bake

Greggs 12pk Mini Steak Rolls

Greggs 2pk Sausage & Bean Melt

Quench 285g Instant Lemon Tea

Cadbury's 500G Drinking Chocolate

Tassimo 7pk L'or Latte Mach

Galaxy 370g Instant Hot Chocolat

Options 220g Belgian Hot Chocolat

Cadbury 300g Instant Hot Chocolat

Yorkshire Tea + 50 Free 160p Tea Bags

Tassimo 8pk Cadbury's Chocolate

Nescafe 8pk Gold Cappuccino

Marvel 250g Skimmed Milk Powder

Pg Tips 50% Extra 160p Pyramid Tea Bags

Ovaltine 300g Light Ovaltine

Costa 100g Smooth Medium Premium Inst

Iceland 6pk Part Baked Crusty Rolls

Iceland 4pk White Deli Rolls

Iceland 4pk Part Baked Wht Pet Pain

Iceland 2pk Plain Naan Bread

Iceland 2pk Part Baked White Baguet

Iceland Luxury 4pk Tiger Rolls

Iceland Luxury 4pk Sliced Brioche Hotdog Rolls

Iceland Luxury 4 Pk Panini Rolls

Iceland 800g Thick White Bloomr

Iceland 800g Thick Sliced Wholemeal

Leicestr Bakery 400g Lrge Grlc/cornd Naan Bread

Iceland 6pk White Finger Rolls

Warburtons 400g Danish White

Iceland 6pk White Pitta Bread

Iceland 800g Thick Tiger Bloomr

Iceland 6pk Wholemeal Pitta Bread

Iceland 8pk Tortilla Wraps

Iceland Luxury 4pk Ciabatta Rolls

Iceland 800g Doorstep Thick White Bread

Munch Bunch 4pk Strawb & Vanila Double Up

Iceland 150g Somerset Brie

Lactofree 1ltr Semi Skimmed Milk

Dairylea 4pk Nacho Dunkers

Yoplait 6pk Peppa Pig From Frais

Utterly Butterl 500g Spread

Arla 2l Best Of Both Skimmed Milk

Starbucks 220m Cappucino Chilled Cup

Starbucks 250m Caramel Frappuccino

Kraft 4pk Dairylea Jum Chs Dunk

Ma Raeburn's 30pk Pancake Bites

Nestle 4pk Milkybar Mousse

Dairylea 74.1 Ham & Cheese Lunchables

Iceland 250g Grated Mozzarella

Flora 250g Light Pro-activ

Iceland 250g Lighter Sweetnd Dairy Cream

Iceland . 300g Unsmoked Thk Cut Bac

Iceland . 300g Unsmoked Gammon Steak

Iceland . 300g Smoked Thk Cut Bac

Iceland . 300g Smoked Gammon Steak

Iceland . 200g Smoked Medallions

Richmond 8pk Thick Irish Sausgs

Iceland . 150g Unsmoked Back Bacon

Wall's 6 Pk Ready Baked Pork Sausage

Iceland 450g Chicken Fillets

Iceland 1.2k Pork Shoulder Jnt

Iceland 360g Lean Burgers

Iceland . 500g Smoked Thk Cut Bac

Iceland 1 Big Daddy Srloin Steak

Iceland . 500g Unsmoked Thickcutbaco

Iceland 1.7k Chicken Fillets

Mattessons 130g Smoked Pork Sausage

Richmonds 213G Irish Skinless Sausages

Iceland 10pk Unsmoked Back Bacon

Iceland . 150g Smoked Back Bacon

Iceland 1kg Smoked Back Bacon

Iceland 3.5 White Potatoes

Iceland 150g Sugar Snap Peas

Iceland 400g Seedless White Grapes

Iceland 125g Button Mushr

Iceland 250g Chestnut Mushroom

Iceland 6pk Salad Tomatoes

Iceland 400g Seedless Black Grapes

Iceland 250g Large Flat Mushrooms

Iceland 300g Strawberries

Iceland 300g Baby Plum Tomatoes

Iceland 400g Cauliflower & Broccoli Flo

Florette 170g Crispy Salad

Pink Lady 4pk Pink Lady Apples

Iceland 300g Cherry Tomatoes

Iceland 5pk Conference Pears

Iceland 400g Red Seedless Grapes

Chilled Snacks & Cooked Meats

Ginsters 136g Cheese & Onion Slice

Cathedral City 400g Cheese & Bacon Quiche

. 5pk Chicken Tikka Satay

Iceland 10pk Cheese & Onion Snack Rolls

Ginsters 136g Steak Slice

Ginsters 136g Chicken & Mushr Slice

Iceland 100g Finely Sliced Cooked Chick

Ginsters 4pk Cornish Pasty

Iceland 10pk Pork & Pickle Snack Rolls

Iceland 2pk Chicken Tikka Slices

Iceland 200g Chicken Popp

Iceland 180g Sweet Chilli Mini Chk Fil

Iceland 144g Pork & Pickle Bites

Iceland 2pk Roasted Chicken Brst Fillets

Iceland 250g Pork Cocktail Sau

Iceland 250g Lincolnshire Cocktail Sau

Mcdougalls 1.5k Plain Flour

Nando's 20g Medium Bag & Bake

Kellogg's 6 Pk Rice Krispies Cereal Bars

Branston 520g Original Pickle

Ben's Original 450g Sweet & Sour Sauce

Heinz 342g Tomato Ketchup

Hunger Breaks 395g All Day Breakfast

Silver Spoon 75g Granulated Sweetener

Homepride 485g Mac 'n' Cheese Sauce

Dolmio 500g Red Lasagne Sauc

Carnation 410g Evaporated Milk

Branston 520g Small Chunk Pickle

Hellmann's 250m Coronation Mayo

Heinz . 400g Vegetable Soup

Whitworths 1kg Granulated Sugar

Iceland 428g Piri Piri Sausages

Ed's 202g Double Cheese Burger

Iceland 600g Barbecue Pork Ribs

Iceland 2pk Salt & Pepper Breaded Basa

Iceland 500g Hand Prepared Sardines

Birds Eye 2pk Ultimte Chicken Burgers

Mccain 650g Craft Beer Gastro Fries

Del Monte 350g Lemon Slices

Birds Eye 30pk Cod Fish Fingers

Iceland 400g Chicken Tikka

Harry Ramsdens 2pk Salt & Vinegar Jumbo Cod

Iceland 325g Salt & Pepper Squid Fries

Iceland 2pk Beef Sirloin Steaks

Iceland 400g New York Cheesecake

Piccolino 400g Salmon & Brccol Pasta

Iceland 6pk Custard Slices

Iceland 410g Creamy Garlic C In Blankets

Iceland 10pk Potato Waffles

Birds Eye 545g Petits Pois

Iceland 2pk Nacho Spicy Bean Burgers

Fry's 320g Like Chicken Burger

Fry's 2pk Chick'n Fillets

Birds Eye 10 Crispy Veg Fingers

Richmond 8pk Meat Free Sausage

Quorn 300g Meat Free Mince

Quorn 2pk Crunchy Vegan Burger

No Moo 500m Chocolate Ice Cream

Iceland 4pk Cheese & Onion Crisp Bakes

No Moo 500m Vanilla Ice Cream

Iceland 6pk Fully Loaded Mozz Sticks

Iceland Luxury 200g Halloumi Burger

Quorn 300g Chicken Style Pieces

Linda Mccartney 270g Vegetarian Sausages

Richmond 2pk Meat Free Burgers

Linda Mccartney 2pk Mozzarella Burgers

Sanex 415m Dermo Sensitive Shower Cream

Radox 400g Muscle Soak Salts

Radox 250m Feel Awake Mens S/gel

Colgate 500m Triple Action Mouthwash

Sure 250m Bright Spray Deodorant

Colgate 100m Cavity Protect Toothpaste

Tena Lady 20pk Discreet Extra

Nivea 250m Pearl & Beauty Deodrant

Colgate 3pk Extra Clean Toothbrush

Right Guard 150m Xtreme Fresh A/perspirant

Carex 500m Moisture Plus Shower Gel

Colgate 75ml Colgate Total A Toothpaste

Pantene 360m Repair & Protct Shampoo

Alberto Balsam 350m Raspberry Shampoo

Right Guard 150m Xtreme Invisible

Purina One 800g Senior Cat Biscuits

Glade 269m Floral Blossom Refill

Domestos 750m Blue Bleach

Febreze 300m Blossom/breeze Air Freshner

Tidyz 18pk Drawstring Refuse Sack

Surf 18c Tropical Bio Capsules

Bakers 130g Bacon & Cheese Sizzlers

Glade 500g Lily Ofthe Valy Shake N Vac

Domestos 450m Multipurpose Cl Spray Bleach

Fairy 40pk Lemon Dishwashr Tb

Comfort 36ws Creations Honeysuckle

Fairy 820m Eucalyptus Wash Liquid

Fairy 100c Yellow Platinum

Surf 50w Tropical Capsules

Febreze 1unt Cotton Air Freshner
Iceland Express Chelmsley Wood has a FHRS rating of 5. This information was updated on 30/06/2022. The current rating is on their page on the FSA Website. Allergies, intolerances and dietary requirements: before ordering, please contact the store directly and ask to speak to a member of staff who can assist if you require information about ingredients and help cater for your needs. Adults need around 2000 kcal a day.