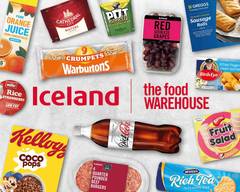 Location and hours
18/26 Timberley Lane, Castle Bromwich, Birmingham, , B34 7EH
Sunday
10:30 - 15:30
Monday - Saturday
09:00 - 18:30
Iceland Express - Castle Bromwich
4.6 (35 ratings) • Alcohol • $
  •  
More info
18/26 Timberley Lane, Castle Bromwich, Birmingham, , B34 7EH
Tap for hours, address, and more
Enter your address above to see fees and delivery + pick-up estimates.
Cathedral City 350g Mature Cheddar

Iceland 360g 5% Lean Beef Mince

Iceland 400g Mixed Seedls Grape

Iceland 400g Red Seedless Grapes

Iceland 300g Strawberries

Iceland 450g Chicken Fillets

Iceland 600g Easy Peelers

Utterly Butterl 500g Spread

Greggs 2pk Cheese & Onion Bakes

Iceland 453g Stuffed Crust Chs Fst Pizz

Iceland 460g Bbq Chic&baon Stf Crst Piz

Iceland 600g Hot&spicy Chkn Brst Strips

Iceland . 150g Smoked Back Bacon

Iceland . 150g Unsmoked Back Bacon

Iceland 300g Closed Cup Mushrooms

Iceland 360g Cmbld Sausge

Iceland 4pt Semi Skimmed Milk

Iceland 6pk Free Range Lrge Eggs

Kellogg's 410g Choc Hazelnut Krave

Kellogg's 500g Crunchy Nut Cornflakes

Kellogg's 720g Cornflakes

Kenco 100g Really Smooth Coffee

Napolina 400g Chopped Tomatoes

Richmond 8pk Thick Irish Sausgs

Warburtons 800g Toastie Thick White

Birra Moretti 660m Premium Lager

Bishops Finger 500m Premium Bottled Ale

Carlsberg . 4pk Pint Lager

Carlsberg 4x56 Pint Export

Desperados 3pk Desperados Lager

John Smiths 4x44 Extra Smooth Bitter

Old Speckled He 4pk Can Ale

Old Speckled He 500m Premium Bottled Ale

San Miguel 12x3 Premium Lage

San Miguel 660m Bottle San Miguel

Sharps 500m Doom Bar Amber Ale

Stella Artois 4.6% Lager Beer

Wychwood Brwery 500m Ruby Hobgoblin

Ambrosia 840m Ice Cream Vanilla

Angel Delight 800m Strawberry Ice Cream

Baileys 473m Baileys Ice Creamtub

Barratt 4pk Barratts Nougat

Barratt 4pk Black Jack Ice Lollies

Barratt 4x5. Milk Teeth Icecrm Stick

Barratt 4x60 Refreshers Icecrm Stick

Barratt 4x65 Dolly Mix Icecrm Stick

Barratt 4x70 Barratts Giant Straw

Barratt 6*60 Barratts Cola Bottles

Barratt 6*60 Barratts Milk Bottles

Barratt 6*60 Barratts Milkshake

Barratt 6pk Flumps I/cream Loll

Barratt 6x58 Barratts Wham Rocket

Barratts 4pk Barratts Foam Banana

Barratts 4pk Barratts Fruit Salad

Barratts 4pk Barratts Wham Bars

Barratts 4pk Sherbet Fountain

Barratts 6pk Anglo Bubbly Lollies

Barratts 6x60 Cherry Cola Bottles

Barratt 4pk Fruit Salad Still Water

Barratt 4pk Wham Still Water

Capri-sun 8pk Blackcurrant

Capri-sun 8pk Summer Berry

Celtic Spring 5ltr Still Water

Big Night In 250g Cinema Sweet Popcorn Bckt

Butterkist 140g Toffee Popcorn

Chiquito 200g Lightly Salted Tortil Chips

Crawfords 300g Cheese Savouries

Doritos 180g Chilli Heatwave

Doritos 180g Cool Original

Doritos 180g Tangy Cheese

Doritos 5pk Chilli Heatwave

Golden Wonder 6pk Cheese&onion Ringo's

Jacob's 6pk Cheese & Onion Crinklys

Kp 14pk Assorted Wheat Crunch

Kp 150g Dry Roasted Peanuts

Mccoys 6pk Flame Grilled Steak

Mr Porky 5pk Pork Scratchings

Burtons 210g Jammie Dodge

Burtons 6pk Jammie Wagon Wheels

Burtons 6pk Orange Wagon Wheels

Burtons 6pk Original Wagon Wheels

Cad Bournville 5pk Choc Chip Brunch Bar

Cadbury 114g Choc Orange Fingers

Cadbury 5pk Chocolate Chip Brunch Bar

Cadbury 6pk Snack Shortcakebar

Crawfords . 300g Bourbon Creams

Crawfords . 300g Coconut Rings

Crawfords . 300g Custard Creams

Crawfords . 300g Shorties Biscuits

Crawfords 200g Nice Biscuits

Fox's +50% 120g Viennese Choc Melts

Fox's 180g Milk Chocolate Cookies

Fox's 180g White Chocolate Cookies

Cadbury 240g Giant Buttons

Cadbury 242g Caramel Nibbles

Cadbury 95gm Chopped Fruit & Nut

Galaxy 110g Milk Chocolate

Maltesers 185g Maltesers Box

Milky Bar 80g Giant Button

Fully Loaded 510g Chicken Kebab Fries

Fully Loaded 510g Hoisin Duck Fries

Fully Loaded 530g Meat Feast Pasta

Iceland . 300g Toad In Hole

Iceland 1.6k Family Lasagne

Iceland 375g Chicken Curry Noodles

Iceland 375g Hoisin Duck Noodles

Iceland 375g King Prawn Bhuna

Iceland 375g Takeaway Ckn Vindaloo

Iceland 375g Takeaway Eh Ckn Tikka

Iceland 400g All Day Breakfast

Iceland 450g Beef Roast Dinner

Iceland 450g Chicken Roast Dinner

Iceland 450g Double Peperoni Lasagne

Iceland 450g Salt & Pepper Chips

Iceland 490g Philly Cheese Fries

Iceland 500g Bangers & Mash

Iceland 500g Beef Curry With Rice

Chicago Town 296g Four Cheese Deep Dish

Chicago Town 305g Tiger Crust Cheese Pizza

Chicago Town 310g Pepperoni Deep Dish

Chicago Town 314g Mega Meaty Deep Dish

Chicago Town 320g Tiger Crust Peproni Piza

Chicago Town 322g Ham & Pineapple Deep Dish

Chicago Town 630g Takeaway Four Cheese

Chicago Town 635g S/honey Bbq Slm Stuff Crust

Chicago Town 640g Stuffed Crust Pepperoni

Chicago Town 645g Spicy Pepperoni Tkaway Pizza

Chiquito 351g Nacho Cheese & Salsa Fltbrd

Goodfellas 1unt Loaded Cheese Deep Pan Piz

Goodfella's 250g Pepperoni Pizza Pocket

Goodfella's 250g Triple Cheese Pizza Pocket

Goodfella's 332g Thin Pepperoni

Goodfella's 345g Thin Margherita

Goodfellas 372g Thin Sloppy Joe Pizza

Goodfellas 385g Thin Bbq Chicken

Goodfella's 411g Pepperoni Deep Pizza

Iceland 220g Stonebaked Garlic Bread

Tgi 270g Bacon & Cheese Potato Skins

Tgi 360g Ultimate Bbq Sausage

Tgi 400g Belgian Chocolt Smores

Tgi 400g Chilli Mayo Chkn Fingers

Tgi 400g Mini Ribs Wth Bbq Sauc

Tgi 500g Cheese&jalapeno Hot Dogs

Tgi 504g Triple Pepperon Pizza

Tgi 540g Meat Feast Pizza

Tgif 2pk Chargrld Amercn Stye Flattie

Tgif 2pk Glazed American Stye Flattie

Tgif 2pk Supreme Beef Burgers

Tgif 480g Sesame Seed Chicken

Tgif 750g Smoked Wing Bbq Sauce

Tgif 760g Texas Style Half Chicken

Greggs 12pk Mini Steak Rolls

Greggs 16pk Mini Cheese Rolls

Greggs 16pk Mini Sausage Roll

Greggs 2pk Cheese & Bacon Wrap

Greggs 2pk Cheese & Onion Bakes

Greggs 2pk Corned Beef Bakes

Greggs 2pk Creamy Chicken Pie

Greggs 2pk Nacho Chilli Bake

Greggs 2pk Sausage & Bean Melt

Greggs 2pk Vegan Steak Bakes

Greggs 2pk Vegetable Bakes

Greggs 4pk Vegan Sausage Roll

Greggs 6pk Milk Chocolate Cookie

Greggs 6pk Triple Chocolat Cookie

Alpro 1ltr Unsweetened Almond

Cadbury 300g Instant Hot Chocolat

Cadbury's 500G Drinking Chocolate

Galaxy 370g Instant Hot Chocolat

Marvel 250g Skimmed Milk Powder

Options 220g Belgian Hot Chocolat

Ovaltine 300g Light Ovaltine

Costa 200g Roast & Ground Coffee

Kenco 100g Millicano Whole Instan

Kenco 100g Really Smooth Coffee

L'or 100g Classique Smth&aromatc

Lyons 100g Rich Roast Coffee Gran

Maxwell House 8pk Cappuccino

Mellow Birds 100g Instant Coffee

Nescafe 16pk 3 In 1 Original

Nescafe 200G Gold Blend Coffee

Iceland 2pk Garlic&coriandr Naan Bread

Iceland 2pk Part Baked White Baguet

Iceland 2pk Plain Naan Bread

Iceland 4pk Part Baked Wht Pet Pain

Iceland 4pk White Deli Rolls

Iceland 4pk Wholemeal Deli Rolls

Iceland 6pk Part Baked Crusty Rolls

Iceland 6pk White Finger Rolls

Iceland 6pk White Pitta Bread

Iceland 6pk Wholemeal Pitta Bread

Iceland 800g Doorstep Thick White Bread

Iceland 800g Medium Tiger Bloomr

Iceland 800g Thick Seed Bloomer

Iceland 800g Thick Sliced Soft White

Iceland 800g Thick Sliced Wholemeal

Iceland 800g Thick Tiger Bloomr

Iceland 8pk Tortilla Wraps

Iceland Luxury 4pk Cheese Topped Rolls

Iceland Luxury 4pk Sliced Brioche Roll

Iceland Luxury 4pk Tiger Rolls

Anchor 500g Spreadable Butter

Country Life 500g Spreadable

Dairy Crest 500g Original Clover

Flora 250g Light Pro-activ

I Cnt Blv So Gd 450g Light Cnt Bl So Gd

I Cnt Blv So Gd 450g Original Cnt Bl So Gd

I Cnt Blv So Gd 900g Original Cnt Bl So Gd

Iceland 250g Salted Butter

Iceland 250g Unsalted Butter

Jds 1kg Just Lk Butter Spread

Lurpak 250G Salted Butter

Lurpak 500g Lighter Sprdble Butt

Iceland . 200g Smoked Medallions

Iceland . 200g Unsmoked Medallions

Iceland . 300g Smoked Gammon Steak

Iceland . 500g Smoked Thk Cut Bac

Iceland . 500g Unsmoked Thickcutbaco

Iceland 10pk Smoked Back Bacon

Iceland 10pk Unsmoked Back Bacon

Iceland 1kg Smoked Back Bacon

Iceland 235g Smoked Streaky Bacn

Iceland 235g Unsmoked Streakybacon

Iceland 950g Smoked Gammon Joint

Iceland 950g Unsmoked Gammon Joint

Iceland Luxury 340g Cumberland Sausage

Mattessons 130g Smoked Pork Sausage

Richmond 12pk Irish Recipe Thick Sausag

Richmonds 213G Irish Skinless Sausages

Wall's 6 Pk Ready Baked Pork Sausage

Iceland . 150g Smoked Back Bacon

Iceland . 150g Unsmoked Back Bacon

Iceland 400g Seedless Black Grapes

Iceland 400g Seedless White Grapes

Iceland 5pk Conference Pears

Iceland 6pk Braeburn Apples

Iceland 6pk Granny Smith Apples

Simplyfruit 160g Prepared Melon&grape

Simplyfruit 300g Prepared Watermelon

Iceland 400g Mixed Seedls Grape

Iceland 400g Red Seedless Grapes

Iceland 300g Strawberries

Chilled Snacks & Cooked Meats

. 5pk Chicken Tikka Satay

Cathedral City 400g Cheese & Bacon Quiche

Cathedral City 400g Cheese&springon Quiche

Forresters 350g Chicken Tenders

Ginsters 136g Cheese & Onion Slice

Iceland 100g Finely Sliced Cooked Chick

Iceland 10pk Cheese & Onion Snack Rolls

Iceland 10pk Coronation Snack Rolls

Iceland 10pk Pork & Pickle Snack Rolls

Iceland 144g Coronation Chic Bites

Iceland 144g Pork & Pickle Bites

Iceland 180g Flame Grilled Ckn Brs Slic

Iceland 180g Sweet Chilli Mini Chk Fil

Iceland 200g Chicken Popp

Iceland 20pk Mini Jalapeno Bi

Iceland 250g Lincolnshire Cocktail Sau

Iceland 250g Pork Cocktail Sau

Iceland 260g Beef Pasties

Iceland 288g Mini Savoury Eggs

Batchelors 300g Marrowfat Bigga Peas

Batchelors 300g Mushy Peas

Batchelors 400g Baby Carrots

Batchelors 400g Garden Peas

Batchelors 400g Peas & Carrots

Batchelors 400g Red Kidney Beans

Crosse & Blkwel 3x22 Branston Baked Beans

Del Monte 415g Pear Halves

Don Mario 400g Chopped Tomatoes

Don Mario 400g Plum Tomatoes

Fray Bentos 380g In Gravy Meatballs

Fray Bentos 380g Meatballs In Tomato S

Fray Bentos 425g Just Chicken Pie

Fray Bentos 425g Steak & Kidney Pie

Green Giant 198g Original Sweetcorn

Green Giant 3pk Sweetcorn

Hartleys 2pk Strawberry Jelly

Heinz . 400g Chicken Soup

Cathedral City 15pk Cheese Bites

Cathedral City 178g Ham & Cheese Toastie

Cathedral City 193g Cheese Toastie

Cathedral City 2pk Pork & Cheddar Rolls

Cathedral City 305g Cheesy Grlc Flatbrd

Cathedral City 359g Cheese & Ham Pizza

Cathedral City 460g Cheddar & Hamhk Quiche

Cathedral City 4pk Cheesy Gratins

Cathedral City 500g Cheesy Dauphinoise

Aunt Bessie's 1.3k Homestyle Roasts

Aunt Bessie's 500g Honey Roast Parsnips

Aunt Bessie's 700g Duck Fat Rst Potatoes

Bannisters'farm 8pk Ready Baked Potatoes

Birds Eye 456g Alphabites

Cathedral City 800g Cheesy Mash

Hula Hoops 650g Bbq Beef Hula Hoops

Hula Hoops 650g Original Hula Hoops

Iceland . 908g Potato Croquettes

Iceland 1.5k Maris Piper Chunky Chips

Birds Eye 10 Crispy Veg Fingers

Fry's 320g Like Chicken Burger

Iceland 4pk Cheese & Onion Crisp Bakes

Iceland 6pk Fully Loaded Mozz Sticks

Iceland Luxury 200g Halloumi Burger

Linda Mccartney 270g Vegetarian Sausages

Linda Mccartney 2pk Mozzarella Burgers

No Moo 500m Chocolate Ice Cream

No Moo 500m Vanilla Ice Cream

Quorn 2pk Crunchy Vegan Burger

Quorn 300g Chicken Style Pieces

Quorn 300g Meat Free Mince

Richmond 8pk Meat Free Sausage

Alberto Balsam 350m Raspberry Conditioner

Alberto Balsam 350m Raspberry Shampoo

Astonish 600m Aloe Vera Handwash

Astonish 600m Moistre & Protc Hand Wash

Carex 500m Moisture Plus Shower Gel

Colgate 100m Cavity Protect Toothpaste

Colgate 100m Cool Stripe Pump

Colgate 100m Triple Action Toothpaste

Colgate 3pk Extra Clean Toothbrush

Colgate 500m Triple Action Mouthwash

Dove 350m Inten Repair Conditioner

Dove 400m Inten Repair Shampoo

Head & Shoulder 750m Classic Clean 2 In 1

Imperial Leathr 500m Moonlit Skies Bath

Impulse 75m Tease Body Spray

Lynx 225m Africa Bodywash

Original Source 500m Coconut & Shea Buttr

Cif 450m Antibacterial Trigger Spry

Cif 700m Bathroom Power&shine

Clean & Go 30pk Floor Wipes

Clean & Go 80pk Surface Wipes

Comfort 36ws Creations Honeysuckle

Comfort 36ws Strawberry Creations

Dettol 500m Crisp Linen Spray

Domestos 450m Multipurpose Cl Spray Bleach

Domestos 750m Blue Bleach

Domestos 750m Thick Bleach

Fairy 100c Yellow Platinum

Fairy 11.9 Apple Wash Up Liq

Fairy 40pk Lemon Dishwashr Tb

Fairy 433m Pomegranate & Honeysuckl

Fairy 820m Eucalyptus Wash Liquid

Febreze 300m Cotton Fresh Aerosol

Glade 269m Floral Blossom Refill
Iceland Express Castle Bromwich has a FHRS rating of 5. This information was updated on 28/06/2022. The current rating is on their page on the FSA Website. Allergies, intolerances and dietary requirements: before ordering, please contact the store directly and ask to speak to a member of staff who can assist if you require information about ingredients and help cater for your needs. Adults need around 2000 kcal a day.