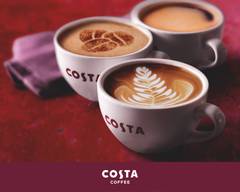 Location and hours
7 Churchill Precient, Dudley, DY1 1
Sunday
10:00 - 16:00
Monday - Saturday
07:00 - 17:00
Costa Coffee (Dudley)
4.1 (50 ratings) • Coffee & tea • $
  •  
More info
7 Churchill Precient, Dudley, DY1 1
Tap for hours, address, and more
Enter your address above to see fees and delivery + pick-up estimates.
Picked for you

Tropical Mango Bubble Frappe

Bundles

Vegetarian Breakfast for 1

Our Customer Favourites

Millionaire's Shortbread

Coffee

Energiser Vanilla Cappuccino

Energiser Caramel Cappuccino

Power Hazelnut Cappuccino

Hot Chocolate and More

Iced Coffee

Velvet Iced Latte Chocolate & Oat

Teas and Infusions

Blended Iced Drinks

Chocolate Fudge Brownie Frappe

Chocolate Fudge Brownie Frappe Mocha

Salted Caramel Frappe With Coffee

Tropical Mango Bubble Frappe

Mint Chocolate Chip Frappe

Strawberries And Cream Frappe

Fuzetea Peach Hibiscus Iced Tea

Fuzetea Strawberry Mint Iced Tea

Cold Brew with Skimmed Whipped Milk

Mango & Passionfruit Cooler

Red Summer Berries Cooler

Pastries, Baps & Breakfast

Muffins, Cakes and Bakes

Fruited Teacake

Jubilee Muffin

Lemon & Blueberry Cake

Tropical Muffin

Salted Caramel Brownie

Belgian Chocolate Brownie (GF)

Bakewell Tart

Lotus Biscoff Rocky Road

Millionaire's Shortbread

Passion Fruit Tart

Raspberry & Almond Bake

Fruited Panettone

Biscuits and Snacks

Caramel Waffles

Flamingo Shortcake

Triple Chocolate Biscuits

Fruit & Oat Biscuits

Stem Ginger Biscuits

Burts Mature Cheddar & Onion

Burts Sea Salt

Burts Sea Salt & Malt Vinegar

Properchips Barbecue

Properchips Sour Cream & Chive

Chilled Drinks

SmartWater Sparkling 600ml
Costa Coffee (Dudley) has a FHRS rating of 5. This information was updated on 19/05/2022. The current rating is on their page on the FSA Website. Allergies, intolerances and dietary requirements before ordering, please contact the restaurant directly and ask to speak to the Manager who can help cater for your needs. For more information please see Costa's Nutrition and Allergen Guide here. The calorie information displayed does not include additional extras. Adults need around 2000 kcal a day.