Caffe Nero (Yeovil) Menu and Takeaway in Yeovil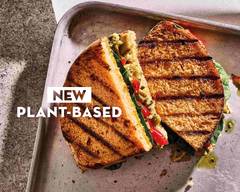 Location and hours
17 High Street, Yeovil, BA20 1RQ
Sunday
8:00 - 17:00
Monday - Saturday
7:00 - 17:30
Caffe Nero (Yeovil)
5.0 (12 ratings) • Coffee & tea • $
  •  
More info
17 High Street, Yeovil, BA20 1RQ
Enter your address above to see fees and delivery + pick-up estimates.
This place is particularly popular among Yeovil locals, so if you try to do as the locals do, consider ordering from here. Want to taste one of the most popular items on the menu at this morning go-to? Order the Breakfast For One, or try the the Latte Grande and the Mocha Grande, which are two of the items most commonly ordered together. • $ •
Coffee & tea
 • 
Sandwich
 • 
Pastry
 • 
Breakfast & brunch
 • 
Cafe
Picked for you

Seasonal Food & Drinks

Bundles

Coffee & Hot Drinks

Hot Drinks

Iced & Cold Drinks

Sicilian Lemonade Over Ice

Italian Peach & Strawberry Booster

Mango & Passion Fruit Booster

Hazelnut & Chocolate Frappe Crème

Strawberry & Belgian White Chocolate Frappe Creme

Salted Caramel & Pistachio Frappe Crème

Double Chocolate Frappe Milkshake

Strawberry Frappe Milkshake

San Pellegrino Can Aranciata Rossa

Breakfast

Butchers' Sausages Ciabatta

Pastries

Vegan Raspberry Croissant

Pork & Pancetta Sausage Roll

Vegan Vegetable Sausage Roll

Classic Ham & Cheese Croissant

Panini's, Tostati's & Focaccias

Mozzarella & Tomato Panini

Tuna Melt with Peppers & Tomatoes Panini

Free Range Egg Mayo Wedge

Mozzarella & Roasted Tomato Tostati Melt

Roasted Mushroom & Mascarpone Tostati Melt

Cotto Ham & Cheese Tostati Melt

Chicken & Bacon Tostati Melt

Spicy Chicken & Red Pepper Focaccia

Brie & Smoked Chilli Jam Focaccia

Truffle Cotto Ham & Mushroom Focaccia

Salads, Soups & Hot Pots

Mediterranean Cous Cous Salad

Sweet Treats

Sicilian Lemon Curd Muffin

Chocolate Hazelnut Chouxnut

Banana & Walnut Loaf Cake

Sicilian Lemon Drizzle Loaf Cake

Blueberry Muffin Cheesecake

Salted Caramel & Chocolate Vegan Cheesecake

Raspberry & Almond Crumble Cake

Belgian Chocolate Brownie

Salted Caramel Cookie Brownie

Belgian Chocolate Chunk Cookie

Wrapped Gluten Free & Vegan Chocolate Flapjack

Tasty Additions

Sea Salt & Vinegar Crisps
Frequently asked questions
Can I order Caffe Nero (Yeovil) delivery in Yeovil with Uber Eats?
Yes. Caffe Nero (Yeovil) delivery is available on Uber Eats in Yeovil.
Is Caffe Nero (Yeovil) delivery available near me?
Enter your address to see if Caffe Nero (Yeovil) delivery is available to your location in Yeovil.
How do I order Caffe Nero (Yeovil) delivery online in Yeovil?
There are 2 ways to place an order on Uber Eats: on the app or online using the Uber Eats website. After you've looked over the Caffe Nero (Yeovil) menu, simply choose the items you'd like to order and add them to your cart. Next, you'll be able to review, place, and track your order.
Where can I find Caffe Nero (Yeovil) online menu prices?
View upfront pricing information for the various items offered by Caffe Nero (Yeovil) here on this page.
How do I get free delivery on my Caffe Nero (Yeovil) order?
To save money on the delivery, consider getting an Uber One membership, if available in your area, as one of its perks is a $0 Delivery Fee on select orders.
How do I pay for my Caffe Nero (Yeovil) order?
Payment is handled via your Uber Eats account.
What's the best thing to order for Caffe Nero (Yeovil) delivery in Yeovil?
If you're in need of some suggestions for your Caffe Nero (Yeovil) order, check out the items showcased in Picked for you" on this page.