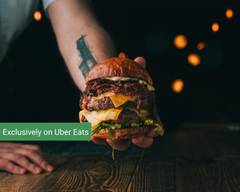 Location and hours
90 Colston Street, Bristol, BS1 5
Sunday
13:00 - 15:45
Asado
17:00 - 21:00
Asado
Monday - Thursday
17:00 - 21:00
Asado
Friday
17:00 - 21:30
Asado
Saturday
13:00 - 15:45
Asado
17:00 - 21:30
Asado
Too far to deliver
ASADO
4.6 (200+ ratings) • Burgers • ¢¢
  •  
More info
90 Colston Street, Bristol, BS1 5
Enter your address above to see fees and delivery + pick-up estimates.
This place is not just one of the most popular places for delivery in Bristol, it's one of the 3 Burger delivery spots in the city with the most orders. When in Bristol... Consider ordering from ASADO, because it's particularly popular among locals. • ¢¢ •
Burgers
 • 
Burgers
Picked for you

Beef & Chicken Burgers

Vegan & Veggie Burgers

Double Veggie Asado Burger

Double Vegan Asado Burger

Kids Burgers

Sides

Dips

Soft Drinks

Craft Beer

FIERCE & NOBLE - American Stout

ARBOR ALES - My Little Sabrony

Wine

Bottle House White GRAND CERDO WHITE
ASADO has a FHRS rating of 5. This information was updated on 18/01/2022. The current rating is on their page on the FSA Website. Allergies, intolerances and dietary requirements: Before ordering, please contact the restaurant directly and ask to speak to a member of staff who can assist if you require information about ingredients and help cater for your needs.