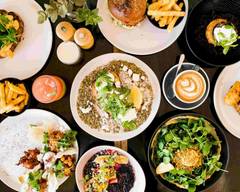 Location and hours
13 Grand-Rue, Lutry, EMEA 1095
Sunday - Monday
Closed
Tuesday - Saturday
12:00 - 13:45
Menu Lunch & Diner
18:30 - 21:00
Menu Lunch & Diner
9:00 - 11:00
Menu petit déjeuner
11:00 - 14:00
Menu brunch
9:00 - 21:30
Les Tapas
Chez Antoine
13 Grand-Rue, Lutry, EMEA 1095
Enter your address above to see fees, and delivery + pickup estimates.
$$ • Modern European
 • 
Fast Food
 • 
Comfort Food
Commencement

Chevreuil de chez Maillefer.

Chez l'Houblonnier et mesclun de salade.

La Suite SVP

Tartine de bûche de chèvre de Forel

Miel, thym, noix et mesclun de salade.

Pain, jambon de campagne, champignons frais, duo de fromages et sauce truffe noire.

Cuit au four et gratinée à la raclette d'Alpage.

Mariné dans 1 jus de betterave 150 g, pommes de terre grenaille et sauce à l'aneth.

Coupé au couteau 170 g, pommes de terre et pain grillé.

En ce moment

Pain, goutte de chasselas et fromage à raclette de montagne.

Assiette de viande séchée

Assiette de charcuterie du moment

Desserts

Fond de tarte à la noisettes et fruit du jour.

Pommes caramélisées au four.
Spend CHF 25, Save CHF 10