Guillaume Menu and Delivery in Montreal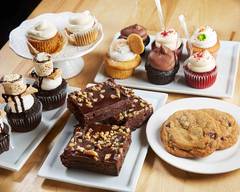 Location and hours
5170 Boulevard Saint-Laurent, Montréal, QC H2T1R8
Every day
07:30 a.m. - 06:00 p.m.
Guillaume
4.8 (76 ratings) • American • $
  •  
More info
5170 Boulevard Saint-Laurent, Montréal, QC H2T1R8
Tap for hours, address, and more
Enter your address above to see fees, and delivery + pickup estimates.
Picked for you

Boule aux Crottes de Fromage / Cheesecurd Bread

Buns aux Pommes Caramel / Caramel Apple Buns

Baguette Tradition

Écolier

Pain fesse patate Cheddar

Viennoiseries / Pastries

Croissant Pur Beurre / Butter Croissant

Mini Chocolatine

Croissant au Fromage / Cheese Croissant

Champignon Nature / Plain Mushroom

Champignons Chocolat Blanc et Vanille / White Chocolate and Vanilla Mushrooms

Buns aux Pommes Caramel / Caramel Apple Buns

Écolier

Noeud à la cannelle / Cinnamon Knot

Patisseries Rustiques / Rustic Pastries

Cupcake Reine Élisabeth / Queen Elizabeth Cupcake

Brownie

Bouchée Végane / Vegan Bite

Biscuit Pépite de Chocolat / Chocolate Chip Cookie

Carré aux Dattes / Date Square

Brioche / Sweat Bread

Cube Brioché / Brioche Cube

Viennois / Viennese Bread

Burger Nature / Plain Burger

Navette Nature / Plain Hot Dog Bun

Burger Oignon Pavot / Onion Poppy Seed Burger

Burger Curcuma et Pavot / Turmeric and Poppy Seed Burger Bun

Paillasse de Lodève

Paillasse

Blé Intégral et Seigle Intégral sur Levain / Whole Wheat and Whole Rye on Sourdough

Miche volcan / Volcano Loaf

Levain / Sourdough

Froment

Miche Artisane

Demi Miche

Petit Froment

Batard Noix de Grenoble

Bûche Chocolat Noir / Dark Chocolate Sourdough

Bûche Abricots Amandes / Abricot and Almond Buche

Blé Complet sur Levain / Whole Wheat on Sourdough

Carré Blé / Whole Wheat Square Loaf

Portefeuille Quinoa Sésame

Portefeuille Grano

Portefeuille Dattes

Portefeuille Raisin Cannelle / Cinnamon Raisin Portefeuille

Campagne / Country bread

Batard Campagne / Country Batard

Épeautre Intégral / Whole Spelt

Cube Épeautre / Spelt Cube

Kamut Intégral

Tabatière

Tradition sur Poolish et Base Mix / Tradition on Poolish and Base Mix

Cube Blanc / White Flour Square Loaf

Très carré Pullman

Pain fesse patate Cheddar

Mini fesse patate Cheddar

Baguettine Figues et Cheddar

Boule aux Crottes de Fromage / Cheesecurd Bread

Muffin Anglais / English Muffin

Tradition sur Poolish et Base d'Huile / Tradition on Poolish and Oil Base

Ciabatta Nature/Plain Ciabatta

Ciabatta Olives

Galette poivron rouge et fromage / Red pepper and Cheese

Galette Champignon et fromage de chèvre / Mushroom and Goat Cheese

Galette Alsacienne / Bacon, Cheese and Onion

Fougasse aux Olives

Fougasse Ail Confit et Cheddar / Garlic and Cheddar Fougasse

Tradition sur Poolish / Tradition on Poolish

Batard

Grand Pavé

Baguette Tradition

Petit Pavé

Ficelle

Uniformes / Uniforms

Sac Noir / Black Tote Bag

Chandail Noir / Black T-Shirt

Chandail Manche Longue Noir / Black Longsleeve T-shirt

Tuque Grise / Gray Beanie

Tuque Noir / Black Beanie

Pull Col Rond / Pink Crewneck
Frequently asked questions
Can I order Guillaume delivery in Montreal with Uber Eats?
Yes. Guillaume delivery is available on Uber Eats in Montreal.
Is Guillaume delivery available near me?
Guillaume delivery might not be available everywhere in Montreal, so enter your address to see if it's available near you.
How do I order Guillaume delivery online in Montreal?
There are 2 ways to place an order on Uber Eats: on the app or online using the Uber Eats website. After you've looked over the Guillaume menu, simply choose the items you'd like to order and add them to your cart. Next, you'll be able to review, place, and track your order.
What's the best thing to order for Guillaume delivery in Montreal?
What's best at Guillaume is totally up to you and your personal preference. If you're in need of some inspiration, consider trying one of the items featured in "Picked for you."
How do I get $0 Delivery Fee at Guillaume in Montreal?
The Delivery Fees may vary depending on a number of factors, like your location. Enter your Montreal address to see the current Delivery Fee. You can also explore the Uber Eats membership and subscription options available in your area to see if you can save money on Guillaume delivery with $0 Delivery Fee on select orders.