Fresh on Young Menu and Takeaway in Melbourne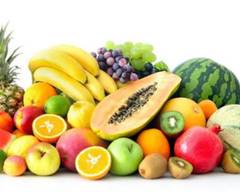 Location and hours
34-38 Young Street, Moonee Ponds, VIC 3039
Every day
07:30 am - 05:30 pm
Fresh on Young
4.8 (71 ratings) • Local Grocer • $
  •  
More info
34-38 Young Street, Moonee Ponds, VIC 3039
Tap for hours, info and more
Enter your address above to see fees and delivery + pick-up estimates.
$ • Local Grocer
 • 
Local Specialities
 • 
Fruit
 • 
Green Grocer (Fruit & Vegetables)
 • 
Grocery
Walnuts Australian Net 1Kg

Brown Onion Special Bag 1Kg

Brushed Potato Special Bag 5Kg

Misty Mountain Free Range 600g

Meredith Dairy Sheeps Milk Yoghurt Probiotic 500g

Kerrygold Pure Irish Butter Unsalted 250g

Meredith Sheeps Yoghurt 1Kg

Kerrygold Pure Irish Butter 250g

Eggs Organic Free Range 700g

Meredith Dairy Goats Yoghurt 500g

Misty Mountain Free Range 800g

Procol Full Cream Milk 2L

Procal Greek Yoghurt 900g

Minor Figures Oat Milk 1L

Procol Full Cream Milk 1L

Classica Emmer Spelt Lasagne 250g

Stella Popcorn Parmesan Cheese 70g

Rana Goat Cheese and Caramelised Onion Girasoli 325g

Red Island Extra Virgin Olive Oil 1L

Carman Aos Original Fruit Free Muesli Bars 270g

Poggio Organic Spelt Porridge 375g

Festival Lemon Biscuit 403g

Riso Principe Arborio Rice 1Kg

Health Discovery Hemp and Oregano

Deltasal Sea Salt Coarse 1Kg

Absolute Organic Spicy Salsa 260g

Spicy

G Fresh Italian Seasoning 65g

Sticky Balsamic Pomegranate 250mL

Orgran Egg Replacer Gluten Free 200g (GF)

Gluten Free

Ital IL Gran Pandoro Lemon Cream 800g

Roza Aos Traditional Pesto 240mL

Saz Pre Cooked Falafel 550g

Leonardo's Cheese Filled Peppers

Acosta Sliced Green Olives Stuffed with Minced Pimiento Olives 350g

Delta White Sheep's Milk Cheese Original 900G

Mondo Doro Cacciatora Mild 180 to 220g

Fancy Hanks Original BBQ 375mL

TCB Labanneh Lemon and Herb

TCB Labneh with Egyptian Dukkah

Grazing Box Fruit, Cheese and Antipasto

Salmon Atlantic 180 to 250g

Roza Aos Dairy Free Pesto 240mL (DF)

Dairy Free

Acorsa Sliced Pitted Black Olives 350g

Mondo Doro Cacciatora Hot 180 to 220g

Supreme Roti Bread Garlic 500g

Bread Dinner Rolls (4 Pack)

Mountain Bread Rice Wraps

Supreme Roti Bread Spinach 500g

Bread Ciabatta Rolls (4 Pack)

Supreme Roti Bread Original 500g

Mountain Bread Natural Wraps

Mountain Bread Corn Wraps

Bread Lebanese Flat Bread Wholemeal

Bread Lebanese Flat Bread White

Mountain Wraps Quinoa Wraps

Lemon Pepper Chicken Skewers (5 Pack)

Beef Girello Whole 1 to 1.5Kg

Lamb Forequarter Chops 500 to 700g

Nino's and Joe's Chilli Sausages 500 to 700g

Pork Loin Chops 600 to 800g

Free Range Pork Medallion 500 to 700g

Chicken Thigh Fillet 400 to 600g

Beef Schnitzel 600 to 800g

Lamb Loin Chops 500 to 700g

Steak YG Chuck Approx 1 to 1.5Kg

JC Aos Slivered Almonds 100g

La Ionica Chicken Drumsticks 1Kg

Beef Gravy Beef 500g to 700g

Lamb Chump Chops 500 to 700g

Sausages Joe Tuscan Veal, Sage and Pine Nut 500 to 700g

Steak Grass Fed Porterhouse 500 to 700g

Free Range Pork Neck Approx 1.3 to 2Kg

Sausages Breakfast Lamb and Pork 500g to 600g

Santa Vittoria Mineral Water 750mL (6 Pack)

Dimes Pomegranate Nectar 1L

Stappi Bottle Chinotto 200mL (6 Pack)

Orange Juice Sunzest Organic 2L

Stappi Bottle Gassosa 200mL (6 Pack)

Stappi Bottle Lemon 200mL (6 Pack)

Juice of Nature's Aôs Goodness Pomegranate Cranberry Juice 1L

Lescure Salted Butter 250g

La Tosca Pappardelle 500g

Marlo Organic Unsalted Butter 250g

Valcom Green Curry Paste 210g

Antoniou Kataifi Pastry 375g

Valcom Yellow Curry Paste 230g

Lescure Unsalted Butter 250g

La Tosca Fresh Egg Spaghetti 500g

Marlo Organic Salted Butter 250g

La Tosca Baby Spinach and Ricotta Gnocchi 500g

La Tosca Potato Gnocchi 500g

Arancini Mushroom Spin Mozzarella 800g

Frozen Pandebono Traditional Cheese Bread

Hanabi Prawn and Pork Potstickers Gyoza 1Kg

Hanabi Shelled Soy Beans 400g

Ivan Aos Angus Beef Pie 900g

Hanabi Prawn and Pork Dumplings

Maggie Beer Chocolate and Salted Caramel Ice Cream

Frozen Organic Garden Peas 500g

Platano Maduro Entero Whole Plantain 1Kg

Hanabi Chicken Potstickers Gyoza

Hanabi Frozen Ramen 240g (5 Pack)

Ivan Aos Shepard Aôs Pie 1Kg

Maggie Beer Morello Cherry and Dark Chocolate Almond Ice Cream

Hanabi Pork Potstickers Gyoza

Hanabi Frozen Udon 1.20Kg

Spinach Ricotta Pastizzi 850g
Frequently asked questions
Can I order Fresh on Young takeaway in Melbourne with Uber Eats?
Yes. Fresh on Young takeaway is available on Uber Eats in Melbourne.
Is Fresh on Young delivery available near me?
Fresh on Young delivery might not be available everywhere in Melbourne, so enter your address to see if it's available near you.
How do I order Fresh on Young takeaway online in Melbourne?
There are 2 ways to place an order on Uber Eats: on the app or online using the Uber Eats website. After you've looked over the Fresh on Young menu, simply choose the items you'd like to order and add them to your cart. Next, you'll be able to review, place and track your order.
What's the best thing to order for Fresh on Young takeaway in Melbourne?
What's best at Fresh on Young is totally up to you and your personal preference. If you're in need of some inspiration, consider trying one of the items featured in "Picked for you".
How do I get $0 Delivery Fee at Fresh on Young in Melbourne?
The Delivery Fees may vary depending on a number of factors, like your location. Enter your Melbourne address to see the current Delivery Fee. You can also explore the Uber Eats membership and subscription options available in your area to see if you can save money on Fresh on Young delivery with $0 Delivery Fee on select orders.