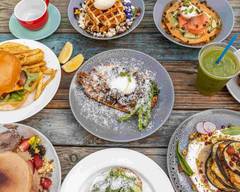 Location and hours
26 Arthur Street, Baulkham Hills, NSW 2153
Every day
07:00 am - 02:30 pm
Arthur Street Cafe
4.9 (126 ratings) • Cafe • $$
  •  
More info
26 Arthur Street, Baulkham Hills, NSW 2153
Tap for hours, address and more
Enter your address above to see fees and delivery + pick-up estimates.
This spot is one of Uber Eats users' 10 favourite delivery spots in Baulkham Hills. Love cappuccino takeaway as much as the rest of your city? You'll be happy to know it's offered at Arthur Street Cafe. Want to do as the locals do? Consider ordering from Arthur Street Cafe then, because Sydney locals love it. • $$ •
Cafe
 • 
Burgers
 • 
Modern Australian
Picked for you

All Day Breakfast

So Mushroom in My Belly (V)

All I Avocado Wanted (V)

Cereal Killer (V)

Hazelnut Mock Acino (V)

Pop Goes the Waffle (V)

Blink and They're Scone (V)

All Jokes Acai'd (V)

Cheese & Tomato croissant

Kids

All Day Lunch

Give Peas a Chance (V)

Au Burj -ine Khalifa (V)

Gnocchi on Heaven's Door (V)

Cinderella's Pumpkin Salad (V)

Hasta Lasagne Baby (V)

Wrap Battle

Burgers

Hipster Havoc

A Little on the Sides

Garden Salad with Feta and Citrus Dressing

Kids Beverages

Coffee drinks

Iced drinks

House Sodas

Elderberry & blueberries soda

Smoothie

Mango & passion fruit smoothie

Lychee strawberries smoothie

Shakes

Fresh Juice

Frappe

Soft drink

Sweet Delights

Brownie

Orange almond cake

Muffin (Raspberry & white chocolate )

Cafe Essentials

ART Espresso roast 1kg (all press)
Frequently asked questions
Can I order Arthur Street Cafe delivery in Sydney with Uber Eats?
Yes. Arthur Street Cafe delivery is available on Uber Eats in Sydney.
Is Arthur Street Cafe delivery available near me?
Arthur Street Cafe delivery might not be available everywhere in Sydney, so enter your address to see if it's available near you.
How do I order Arthur Street Cafe delivery online in Sydney?
There are 2 ways to place an order on Uber Eats: on the app or online using the Uber Eats website. After you've looked over the Arthur Street Cafe menu, simply choose the items you'd like to order and add them to your cart. Next, you'll be able to review, place, and track your order.
What's the best thing to order for Arthur Street Cafe delivery in Sydney?
What's best at Arthur Street Cafe is totally up to you and your personal preference. If you're in need of some inspiration, consider trying one of the items featured in "Picked for you."
How do I get free Arthur Street Cafe delivery in Sydney?
The Delivery Fees may vary depending on a number of factors, like your location. Enter your Sydney address to see the current Delivery Fee. You can also explore the Uber Eats membership and subscription options available in your area to see if you can save money on Arthur Street Cafe delivery with $0 Delivery Fee on select orders.