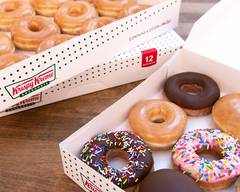 Krispy Kreme (1635 Scenic Highway)
4.2
(22)
  •  
View delivery time and booking fee.
Location and hours
1635 Scenic Highway, Snellville, GA 30078
Sunday - Thursday
06:15 AM - 09:40 PM
Friday - Saturday
06:15 AM - 10:40 PM
---
Delivery Menu

A dozen of our iconic Original Glazed®doughnuts

An assortment of our classic doughnuts, selected just for you.

96 ounces of fresh brewed coffee. Your Brew Box will arrive with 10 cups, lids, sleeves and stir sticks. 20 creamers and sugars and 10 Splenda® sweeteners.